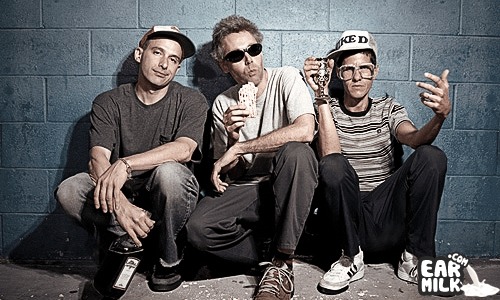 Alright, these dude's need no introduction. At this years Bonnaroo fest, the Beastie Boys got on stage and performed with the illmatic, Nas. The tune is supposed to be a track from their new album Hot Sauce Committee dropping in September. This will be the band's first album with lyrics since 2004's To The 5 Boroughs. Their last album, 2007's The Mix-Up was an instrumental album. Here is a quote from Ad-Rock on the new album:
It's a lot of vocals, a lot of words -- very wordy, and it's political, depending on what you call political. You know, if toilet talk and fart jokes are political, which they can be, in that sense yeah, very.
Check out the video below, and please, keep listening.
Beastie Boys and Nas Performance at Bonnaroo 2009
Be cool and support The Beastie Boys