Anticipation was high for this year's Moogfest, as it moved from its home in Asheville, North Carolina to nearby Durham.  A celebration of the life and work of Robert Moog, inventor of the eponymous synthesizer, Moogfest has expanded beyond live music into a diverse conference of technology, art, and discussion.  Since Asheville is the home of the Moog factory, the switch to Durham caught a lot of people off guard.  As it turns out, Durham has blossomed significantly in the last few years, and its inclusion in North Carolina's "research triangle" was a perfect setting for the festival's eclectic, semi-scholarly atmosphere.  
Moogfest is famous for its all-inclusive lineups - a smorgasbord of rising stars, fringe-dwelling experimentalists, and pioneers of decades past.  This year was no exception; depending on what time you were at the Motorco outdoor stage, you could have been feasting your eyeballs and eardrums on Grimes, Sunn O))), Odesza, Blood Orange, or GZA.  Ambient artists like Grouper, Tim Hecker, and Julianna Barwick performed in theaters and churches, while harder-hitting producers like Lunice and RABIT played rowdy, packed nightclubs.  The older cats, however, are always what really draw people from far and wide.  This year featured rare opportunities to see legends like Laurie Anderson, The Orb, Gary Numan, DJ Harvey, and Suzanne Ciani.  While Moogfest provides plenty for everyone, it's an essential festival for anyone who considers themselves a history buff.
Unwilling to deliver boring, run-of-the-mill coverage for such a unique gathering, we at EARMILK teamed up with The Impossible Project for a blast from the photographic past.  Impossible is keeping the magic of polaroid photography alive by making new high-quality film (and now even new cameras), so they were a perfect lens for capturing a festival that celebrates tech both old and new.  Truman Chance is a photographer for Impossible based in Oslo, Norway, and has covered European festivals like Pitchfork Paris and Way Out West, all with his collection of classic cameras.  Back when he lived in the states, Truman, Edward Rubin, and I attended many a Moogfest together.  This year Truman made the flight from Norway, and the three of us rented a tipi through Airbnb.  
At the festival, which occupies Durham's lively downtown district, the variety of stuff going on around us was almost overwhelming.  We saw scantily clad women mingling with men in lab coats.  We casually walked by the world's first cyborg, Neil Harbisson, in the Carolina Theater.  We watched some weird drama unfold between Tory Lanez and Lunice, who seemed to be having a little too much fun to get off the stage. We witnessed floor-shaking DJ sets at the spacious Armory from the likes of Ryan Hemsworth, UV Boi, The Black Madonna, and Robert Hood. We drank carrot tea with Heathered Pearls, went for a stroll in the park with The Orb, and hung out with The Range, Christian Rich, and Empress Of.    We met other wonderful people who aren't famous and have normal names - shout out to Wayne, Jessa, Sam, Alex, Symonne, Amarie, and Coke the town coot!
Long story short, you probably need to have a little nerd in you to enjoy Moogfest.  Then again, if you don't, there's something wrong with you.  I've said enough, each photo below says at least a thousand words.  Check 'em out, and get your Moogfest 2017 tickets while they're cheap.  Don't even think about renting that tipi, though, that's ours.
The Range & Rome Fortune                                 
The Orb                                                                             
          
 Empress Of
The Black Madonna                                                       Christian Rich
Grouper                                                                            Heathered Pearls
Ryan Hemsworth                                                           UV Boi
Lunice                                                                             JLin
Connect with Truman Chance: Facebook | Instagram |Official Site
Connect with Moogfest: Facebook | Soundcloud | Twitter | Official Site
Connect with Impossible: Facebook | Twitter | Instagram
The following two tabs change content below.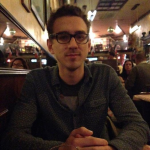 I received my degree in English from Virginia Commonwealth University in Richmond, and Virginia is still home. Apart from my yearly pilgrimage to Moogfest and occasional shows in DC, Detroit, and New York, I like to stick to the fringes, with an eye always open toward music that is forward-thinking and unique, whatever the genre.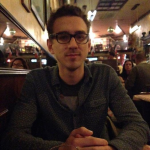 Latest posts by Mike Waite (see all)