A powerful proud champion of LGBTQ+ creators, Criibaby has one goal: redefine inclusive music. Bay Area native Criibaby is a new queer artist pushing boundaries and normalizing LGBTQ+ identities with love songs for everyone, her gender-neutral, intentionally inclusive music project. Criibaby has a diverse range of influences and her sound is shaped by contemporary jazz/R&B/neo-soul legends such as Erykah Badu, Jill Scott, D'Angelo, and The Robert Glasper Experiment, as well as Moonchild, Corinne Bailey Rae, Raveena, and Mac Ayers. 
For Criibaby, "Pride is every day. And it's thanks to those who fought- and keep fighting- for all of us." 
In honor of the Stonewall riots that occured in 1969 and the activists who fought for LGBTQ+ rights, June is usually a time for the queer community to hit the streets and celebrate living life out loud. Criibaby has graciously shared her thoughts on a few up-and-coming LGBTQ+ artists to bump on your speakers as we take pride inside this year, check them out below: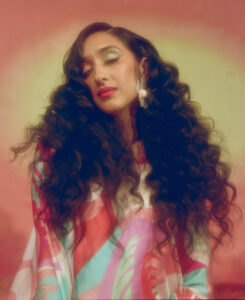 Raveena
Soul and R&B singer Raveena's music has been recognized for "normalizing queer, brown love." A highly creative, dynamic, and spiritual artist, Raveena has built a whole world, a story of healing and expression of self meant to experience from start to finish. Her most recent EP, Moonstone was released alongside a brilliantly bisexual music video for her hit single "Headaches." 
"Pride to me means inclusivity and celebration of the variety of expressions of love, sexuality, of self. Pride to me also means recognizing one's privilege within queer spaces, and fighting for the rights and the safety of the most marginalized members of the queer community. The BIPOC transgender communtiy, and specifically right now the Black community, needs our collective voices and action right now." – Raveena
---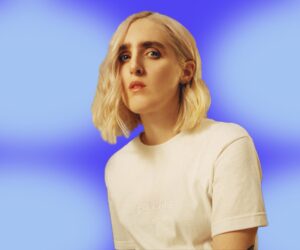 Shura 
She's out and she's proud!" exclaimed British-Russian singer and producer Shura upon the release of her latest album, Forevher. A gifted songwriter and self-taught producer, Shura brings something new to the table. Shura's pure, light tone is endlessly listenable- and just feels right, whether on an upbeat, danceworthy track like "religion (you can lay your hands on me)" or a slower groove like "BKLYNLDN." 
---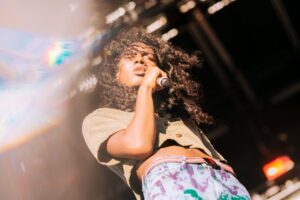 Choker
Choker combines the best of R&B/indie/pop in unusual and often unexpected ways. His songs effortlessly transport listeners further into his multi-dimensional aesthetic. Fans and critics alike have drawn comparisons to Kevin Abstract and Frank Ocean- which makes all the more sense after looking into the production credits and seeing Michael Uzowuru and Jeff Kleinman, who both played significant roles in the production of American Boyfriend and "Chanel."
---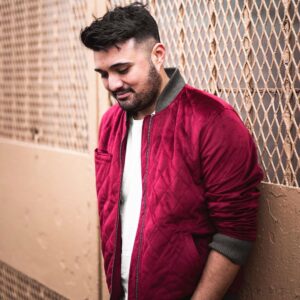 Pandaraps
Pandaraps is not disillusioned by half-hearted rainbow capitalism. Born and bred in the Bay Area, Pandaraps brings a refreshing perspective and unique sound to West Coast hip-hop. Emotionally bare and unapologetically queer, Panda and his music reflect the inclusive and diverse nature of his fans. 
"The initial meaning of pride has been co-opted, taken away from it's riot-founded roots. What I am proud of is how far our community has come. I'm proud to be even a small part of a subset of people who have fought battle after battle for people like me so we can exist freely and openly." – Pandaraps
---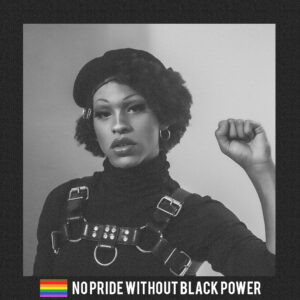 Freddie 
Freddie is a genre- and gender-fluid singer-songwriter and drag performer from Oakland, California. Freddie's recent track, "Weak," off his most recent album, Melanin Monroe, is bursting with intimacy and warm harmonies. It's brilliant in its simplicity. 
"Through the years, I've become disillusioned by what Pride has become. To many it's just a parade. To me, Pride is a protest, a march and sometimes a riot. I think with the current political climate, we have the opportunity to reclaim Pride for the sake of Black Liberation. That would bring everything full circle." – Freddie
---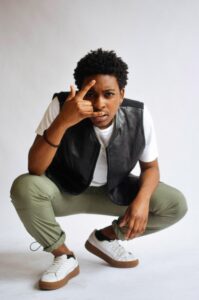 CJ Run
CJ Run is a rapper and singer-songwriter raised in the UK, based in Chicago. Their music blends elements of R&B, UK hip-hop, and electronica to serve as the backdrop of their story. Each track gives a voice to the love, loss, and alienation experienced as a 22-year-old black trans masculine person in the 21st century. 
"Pride is a reminder that queer people will always celebrate life even in the face of death, and that liberation is always something worth fighting for." – CJ Run 
---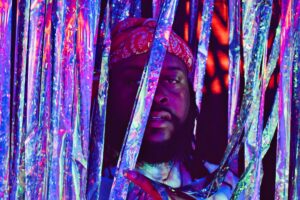 Manasseh
Vocalist, arranger, and composer Manasseh Croft, known simply as "Manasseh," is proud to be exactly who he is- an unapologetically Black voice within the LGBTQIA Universe. His individual take on contemporary R&B creates a lush soundscape that draws listeners in and keeps me wanting more. 
"While it's wonderful to be able to celebrate all things queer, we cannot be distracted from the 'war' that we still fight every moment for equality in those places where we're less celebrated- there's so much work we still have to do. Personally, I'm grateful for those who've gone before me to fight these unjustly designed systems way before I even knew what it meant." – Manasseh
---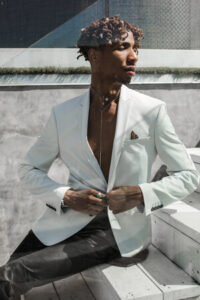 Adam Ness 
Truly embodying his aesthetic- musical, and lifestyle- Adam Ness is on a journey to enlighten the world through beauty and sound. His debut EP #HighPlaces's progressive and eclectic fusion of soul, rock, R&B, funk, and jazz garnered well-deserved attention in the indie R&B scene. 
"Pride means completely owning and loving yourself," – Adam Ness
---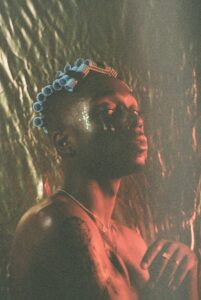 J.Scott
Genre-defying J.Scott is an ever-evolving singer-songwriter with a voice that pierces through a variety of textures – a blend of Kelis, Brandy, & Prince to formulate old-school melodies over new school tones. 
"Pride, to me, is living life as divine as possible. We're all divine creatures so we should walk in that light not just every June but forever. This is your life, you've got to live it your own way." J.Scott
---
Here's a full playlist of Criibaby's mentioned LGBTQ+ artists for fans to check out this Pride weekend:
Criibaby's newly released single, "Some Kinda Voodoo" is a dreamy, vintage R&B-inspired love song with floaty vocal melodies and warm, laid back guitar. Criibaby's debut EP, "love songs for everyone," is expected in late 2020.