AIAIAI is a Danish company whose venture in the audio game began in Copenhagen in 2006. Functioning in one of the world's most forward-thinking hubs for design in home decor, fashion, and technology, AIAIAI has kept their development focused over its years, releasing only a few finely tuned products to the international market. And since its inception, they has migrated from being an underground company for audiophiles to an innovative audio design name in the game. Now, nearly a decade later, AIAIAI has launched their most innovative project to date – the TMA-2. Defined dually by its impressive audio quality and to its modular, customizable headphone listening experience, the TMA-2 is the first system of its kind in the market, one that customers can tailor to their listening experience.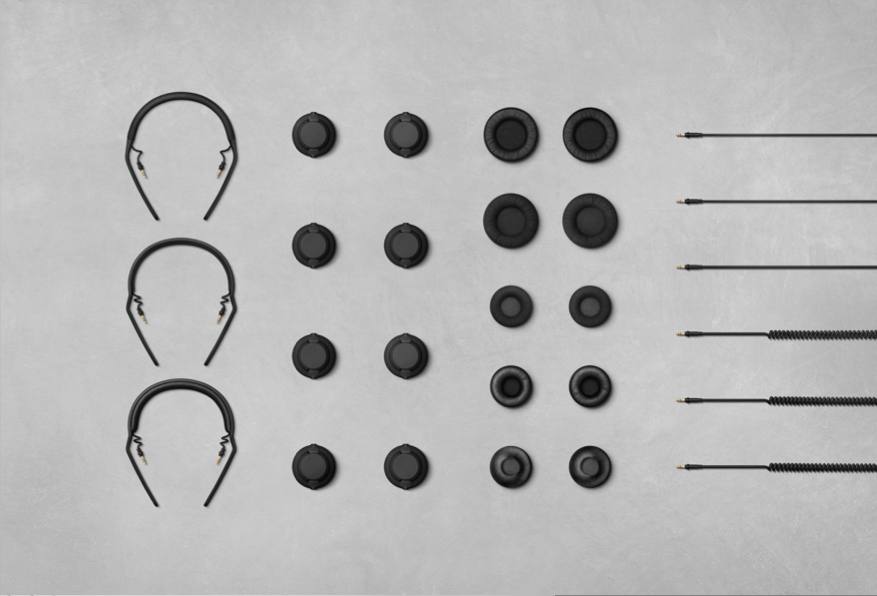 Overview
The TMA-2 Modular is a system that offers many parts. Users can tailor just about every piece of their headphones to their liking – choosing the headband, ear pads, speaker units, and cables to fit their experience. Prices and offerings range for each piece, allowing the customer to choose their investment in the piece as well. Lucky for the casual listener, they can create a set of headphones for $140 that are great for commuting, and for the professional DJ, they can assemble a set that reflects their genre of music and their style. The black color on each of the pieces will also go with any piece of the all-black music industry "uniform," that is, unless you want to spice things up with a bright blue, yellow or red cable.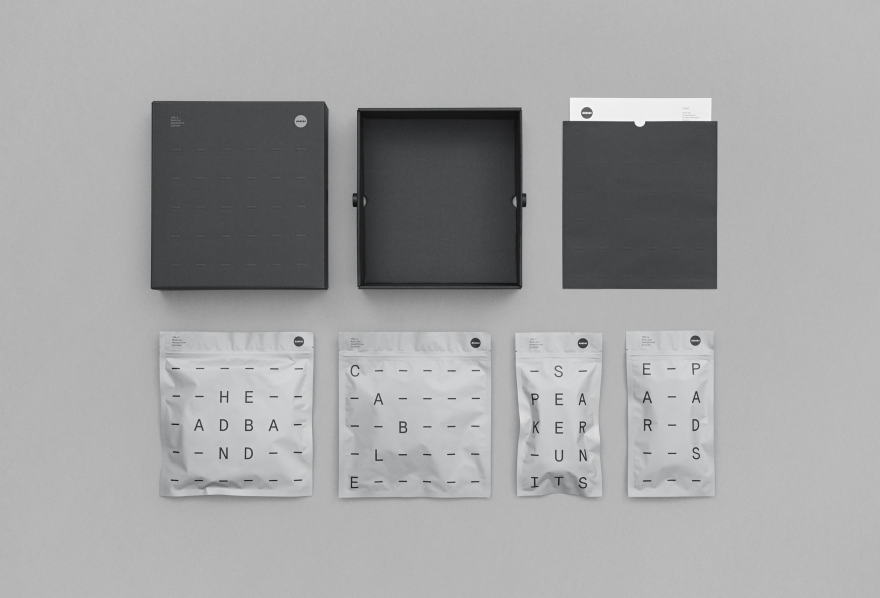 Each piece comes packaged in a heavy-duty plastic bag with AIAIAI's minimal (almost Soviet), yet technical, branding, as well as details about what's inside. For this packaging, the company was a runner up in the 2016 Core77 Design Awards.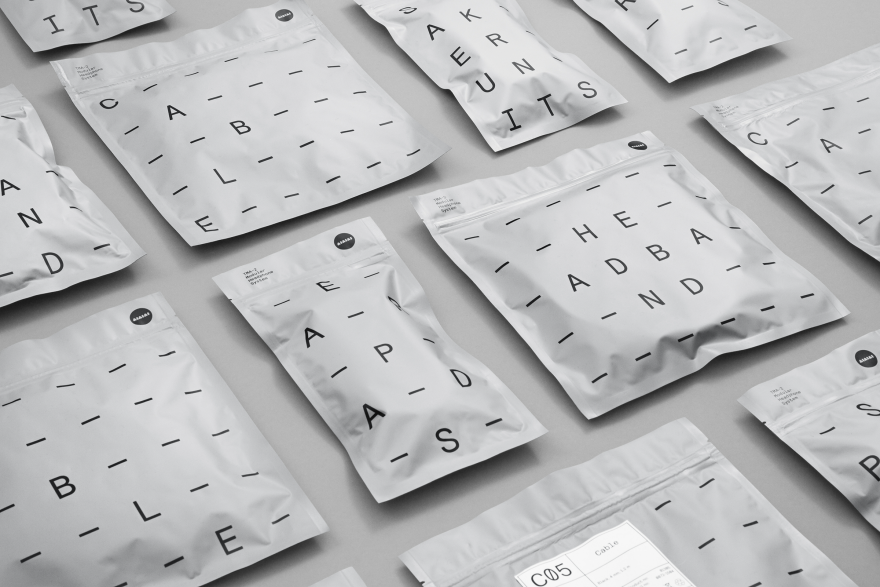 These labeled bags make things easy for the serious audiophile, but for the casual user, not having an accessible headphone case to travel with is a bit of a pain. Even there, though, it seems AIAIAI has accounted for that, making the headphones impressively durable by nature in their modular design.
Experience
If you follow me here on EARMILK, you might notice that I have an affinity for electronic music. Naturally when the extensive library of options arrived at my doorstep from AIAIAI, I went straight for the speaker units configured for deeper bass and electronic music. But there's more than just that:
S01: Modeled off the TMA-1 headphones, this speaker offers a balanced sound suitable for all genres.
S02: A newer offering, made for deeper bass, less distortion and listening fatigue, it's a beast for all genres.
S03: Made for the bass-lover.
S04: The crispest, clearest offering for all genres and a detailed experience.
The rest of the pieces in the TMA-2 system take comfort into account, depending on your level of usage of the headphones. The ear pads offer lightweight options (memory foam!), with over the ear and on-ear options. Who also knew that these ear pads make a difference in your listening experience – as each is tailored to the volume, amount of bass, and length of your wear. Overall, I went with the E07, which offered the crispest bass and treble I've ever experienced.
Final Say
The TMA-2 Modular system is a must purchase for any audiophile. Though the options available might make the purchase seem daunting at first, AIAIAI's website offers a Configurator that can help narrow down what works best for you. Having multiple options to tailor to any lifestyle is truly a novel concept, one that's more than applicable for any kind of listener or music fan. Listening to music with these one of the best listening experiences I've had in some time. And as someone who is a big hater on big brand names like Beats, the TMA-2 system is a physical explanation of why creating a something for the masses and telling you that its best at face value isn't something to stoop to. The price beats them out too.
Further information on AIAIAI can be found here.