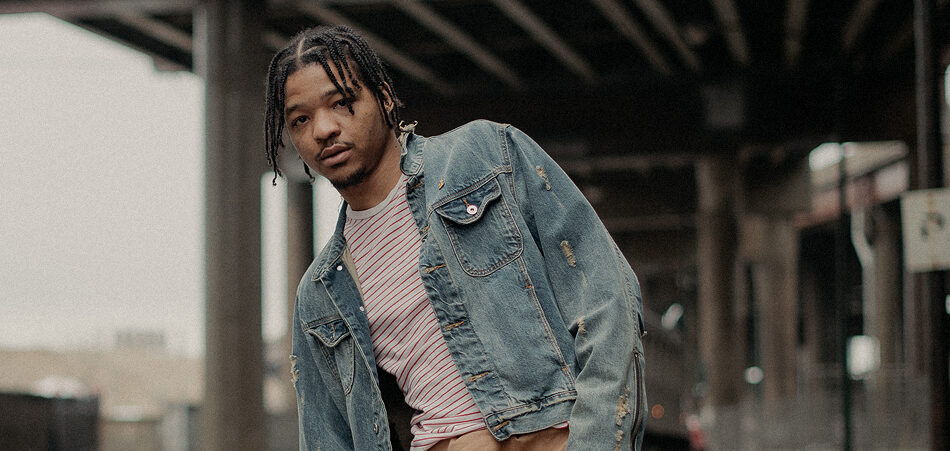 Supa Bwe is known for his superb blend of hip-hop, pop-punk, and R&B. He got his start with his mosh pit starting rap group Hurt Everybody in the early 2010's, and later released his first solo project Finally Dead in 2017 resulting in critical acclaim. Now, Supa Bwe is back with the 2019 anticipated project entitled JAGUAR.
JAGUAR is a project that is inspired by how the young black male is implicitly perceived as a super predator. Supa Bwe flips this idea on its head as he relates it to his hunt for success. The self-proclaimed jaguar takes listeners to his jungle. This EP is wild in nature and coated in autotune sweetness, as Supa Bwe shows how he is constantly producing personal stylistic uniqueness that can never be duplicated. 
"Hawaii" starts with Supa Bwe praising his girlfriend for sticking by his side for all these years, planning to thank her by taking a couple's trip to Hawaii but he reverts back into his wild ways. However, his "Magic" is what makes him unique and successful. The overall sound is reminiscent to Travis Scott but Supa Bwe's voice is more clear distinctive while Travis likes his voice murky drenched in autotune.
He continues with "Deep End." His melodic vocals are soothing and easy to sing along. Supa keeps this song fun, short and sweet as he uses it for an excellent sonic intermission between "Hawaii" and "19." The first half of "19" is great: Supa Bwe showcases the correct way to use autotune as the vocal effect perfectly complainants his singing voice. His yelling delivery abruptly changes the vibe but understand this is Supa Bwe's style and he can brilliantly portray how a scatted mind can be somehow still focused. "Survival" is another sonically pleasing track as he expresses his survival of the nightlife. 
The high energy single "Look" definitely stands out from the rest of the sound of the project as  Supa Bwe's voice blares. Supa Bwe slows it down cool and calm production vibe for the lustful track "Animal," a song geared toward a sexual interest.  
Supa Bwe narratives changes on the last two tracks "I'm Not Special" and "Jaguar"  He goes from his signature "Freddy got magic" persona to the project concept of just being another jaguar in the jungle.
JAGUAR is a solid album with plenty of playback value. The atmospheric production fits in the landscape of current hip-hop releases but maybe too much. Don't get it confused Supa Bwe did indeed help innovate this modern blend of pop, punk, and rap. More popular names such as Lil Uzi Vert and Trippie Redd took this sound to a broader audience.
Some lyrical delivery and the darker production method makes the project stand out the most. JAGUAR is a great alternative to the happy, bubbling drip music that acts like DaBaby is dominating. However, this EP could make uninformed fans think Supa Bwe tore and page out of Travis Scott's book.
Connect with Supa Bwe: Twitter | Instagram | Soundcloud|Spotify