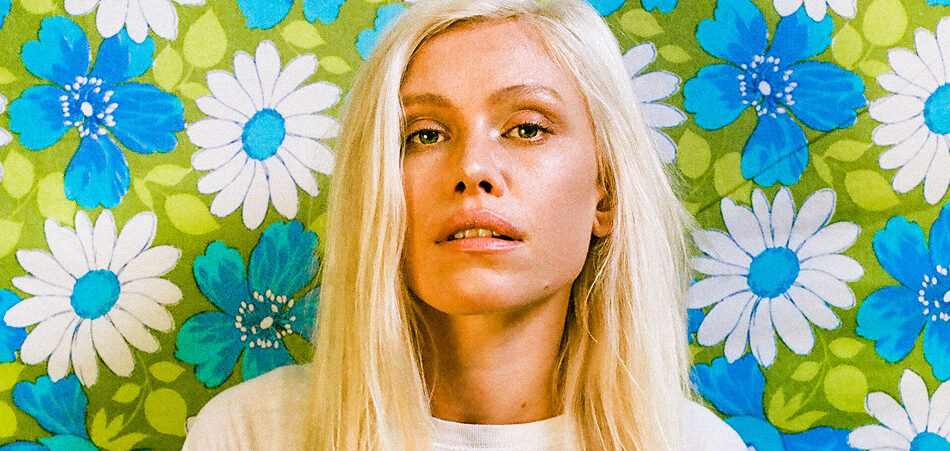 Album Review: Emily Rowed - APRIL
Artist Name:

Emily Rowed

Album Name:

APRIL

Release Type:

Album

Release Date:

Record Label:
Label Location:
Review Author:
Review Date:

EM Review Rating:
I've lost count of how many times I've listened through Emily Rowed's album APRIL this week. It's ten tracks all measuring on equal levels of striking, personal, and relatable. Each song has an underlying emotion that drives the entire collection - sometimes hope and sometimes pain. The Vancouver based artist wrote the album from scratch in less than a month, 21 days to be exact. It still feels like it's been years in the making however, based on the depth that is obvious in the sound and words of each song. Written with La+ch (Coleman Hell) and recorded in his apartment in Toronto, APRIL is giving me all the feels. I'm tearing up at the passion that is radiating off this compilation, and every small detail that brings it to life. It's the choice soundtrack for April, for more reasons than just its title.
APRIL, released under Canada's highly regarded 604 Records, follows Rowed's 2017 debut album Electric Heart. She first appeared as the voice in Tiesto's remix of A Great Big World's smash hit "Say Something" in 2014. This introduced the world to the impeccable combination of her signature vocals and electronic mixing. APRIL however is a much more soft-sounding version of the electro-pop genre. This sophomore album came from Rowed spending a year travelling, living out of one suitcase, penning these tracks along the way. She describes APRIL as "bliss and grief". The album is a "tell-all" of Rowed's journey through falling in love in a "completely unexpected way". The album rises and falls throughout with powerful fast rhythms and slow, ethereal soundscapes. It is a mixture of new hope, that adrenaline when falling in love, and the pain of leaving it. Laced among these elements are the atmospheric tracks that I fall in love with every time I listen. Overall it's Rowed's one-of-a-kind voice that transports listeners to another time, another place, and makes us stand alongside her in her past travels. 
APRIL begins with tracks "Two Feet" and "Human" which are both audibly powerful. They're great introduction pieces that feature the themes of love and beginnings. If I must to choose favourites, "Standing Still" is in my top three. As the third track on the album, the enslaving rhythm takes you by the hand and leads you into the perspective of Rowed. Paralleled with this is a soaring chorus and a piano backdrop. 
"Hey Love" follows as the fourth track, capturing a hopefulness that isn't apparent in the majority of the other songs. Rowed is candid about the love she found while traveling. She sings "took all my life to get here, let's get married" and "fly around the world taking pictures of each other". "Watercolours", a single released prior to the album drop, is a soft, electronic ballad. Alongside it is "Pinball", also a pre-released single which has garnered over 130,000 streams so far. Rowed's knack for piecing together a catchy electronic beat with her textured vocals is on centre stage in this track. I'm not surprised it's a fan favourite. Placed in the middle of the album, it's an upbeat, positive break from the dimmer feeling of the songs surrounding.
The last track "Stardust" closes the chapter on Rowed's experience that she shares in this collection. Repeated through the chorus is the lyric "Remember what you're made of, rhythm and stardust". It's a nod to everything Rowed has learned and gone through in the stories these songs narrate. That hope that seemed to ebb away in the album's later tracks seems to return in this final one. It's a satisfying way to tie up the story of APRIL.
Speaking on the album, Rowed explains it as "a party in the front and deep sorrow in the back. It's about the year I gave almost everything away and fell in love." Albums often touch on several different topics. However, there is an eternal strength in writing about heartbreak. Rowed penned this novel in ten tracks, and it's worth listening from beginning to end, and back again.