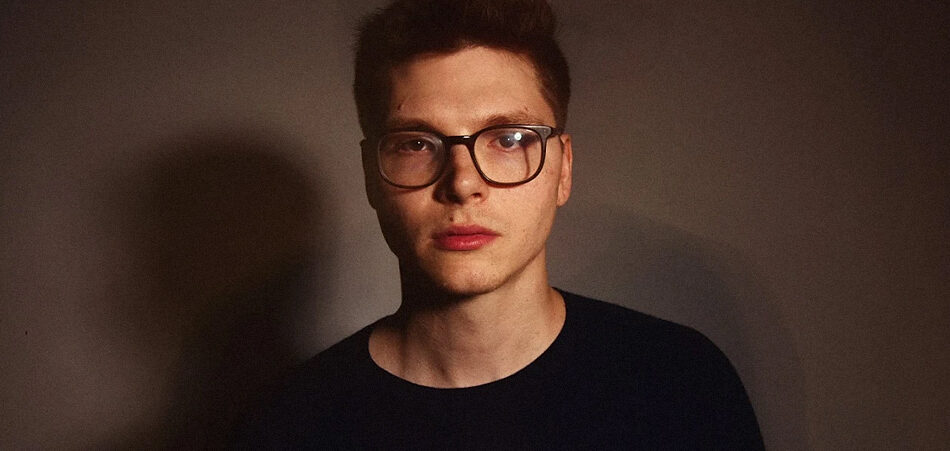 I was first introduced to Kevin Garrett in 2014, just two years before he had received a Grammy nomination for his contribution to Beyoncé's Lemonade cut "Pray You Catch Me," written alongside the singer and James Blake. It was a track titled "Coloring" that opened with a confession: "Don't want the world to know I'm by myself / Don't want the world to know I'm on your shelf," and concluded with a declaration: "There's no coloring around us anymore / You either know or you don't."
Garrett's straightforward lyricism suggested that whatever he felt he needed to get off of his chest was long gone by the end of the track's four minute run time; however, as his 2017 False Hope EP went on to show, whatever emotional damage the singer has endured would need much more than a song, or five, to repair, no matter how ridiculously well-written they may be.
Five years after our first glimpse at Garrett's artistry, his debut album Hoax has finally arrived–and even 13 tracks isn't enough.
He reflected on the album briefly upon its release to the world, saying in an Instagram post, "This album took a lot out of me. I've been living with this for years . . . I'm miserable and exhausted. I've got nothing left for now (got a whole lot left). Thank you for having a little faith in me." 
The album, produced with Brad Cook (War On Drugs, Bon Iver), is orchestral at times ("Telescopes") and eerily haunted at others ("In Case I Don't Feel"). Certain jazz elements seep their way in occasionally to create sonically uplifting moments ("Don't Rush"), but can sometimes feel synonymous if that's all you're paying attention to. I hope that isn't all you're paying attention to. Garrett's songwriting and delivery are the main event here. 
"Title Track" appears halfway through the album, but sticks with you long after the project's conclusion. It's a crimson red flag. More drinks. Blood in the sink. Toxicity, stated explicitly and later demonstrated in the lyric "I'm the one who's tryna keep you honest / Even though I lie each time I speak / Like how you mean the world to me." It feels like a scene pulled straight from a thriller, leaving you shouting at the screen–trying to warn the unlucky characters of how this all ends. They can't hear you, but as the rest of the album goes to show, they may already know. 
This is one of a number of moments where we see Garrett weaponizing his hurt, "'Cause you ain't got a clue about how I'm toxic" bringing to mind themes on "Like We Used To" and "Running From." The prior confronts his inability to change, despite advocating for his partner to, and the latter contains the lyric "I'm just a bullet and I clipped you / You don't worry 'bout the state I'm in, but / Even the idea of me could shake you up." 
On previous projects, we saw Garrett caught in the web of a failed and broken relationship that he was unable to fully untangle himself from. "Warn," "Just Because," and "How Dare We Fall" show that he still hasn't quite figured that part out yet. There's a sense that some part of him is so used to the cycle of emotions that he'd rather just remain lodged in it, although he does contemplate detachment ("It Don't Bother Me At All").
Hoax does feature moments where Garrett is hopeful, though.
Songs like "Faith You Might" and "Love You Less," where he sings "You're still too far, I know how hard I finally fell / But there's a place where we're together / That's what I'll keep on telling myself," keep you rooting for him. Rooting for anything that could bring this imagined peace of mind to life. Anything to lessen the misery manifesting itself in these alarming encounters. 
"Smoke" may be a step in the right direction. "We cannot save this," he realizes. "And I won't let myself bleed," he decides. "See the human in me / I am all that I own / Don't try to take it," he defends. "And I will welcome my grief / 'Cause she is faster to teach / Than anyone I have known," he concludes.
The loneliness and hurt of Hoax continues to unveil just how irrevocably broken the man with the golden pen may actually be. 
Information about Kevin Garrett's upcoming tour can be found here.
Connect with Kevin Garrett: Twitter | Spotify | Instagram | YouTube | Facebook