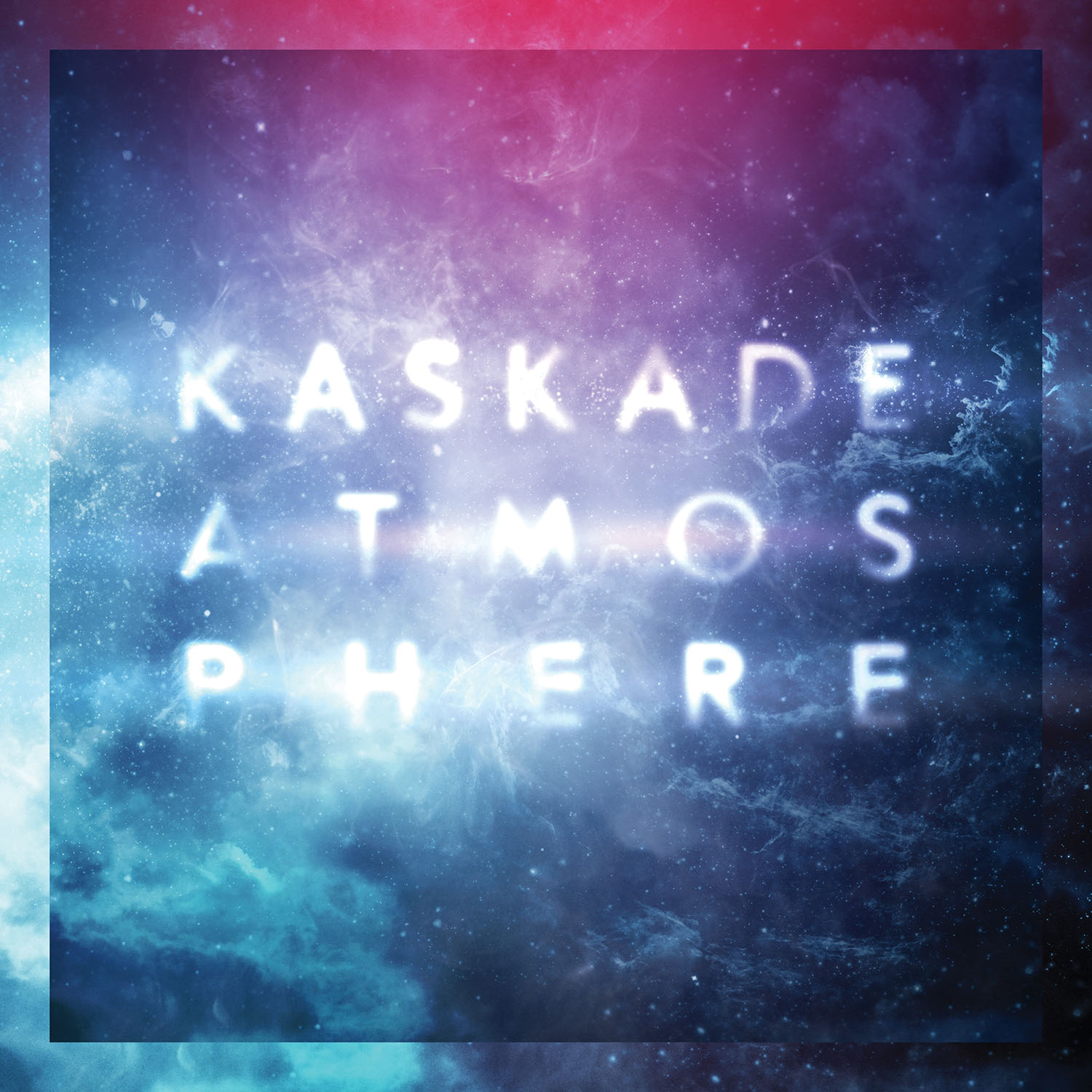 Album Review: Kaskade - Atmosphere [Album Review]
Artist Name:

Kaskade

Album Name:

Atmosphere

Release Type:

Album

Release Date:

Record Label:
Label Location:
Review Author:
Review Date:

EM Review Rating:
Music, it speaks to the soul. And every so often in life the stars align for a release, perfectly attuned to a particular moment in time. At least that's how Kaskade's albums always seem to me, a custom-tailored tracklist for the unexpected ups and downs that we all must endure. Like many 20-somethings who began their dance music journey in college, Ryan Raddon's works stand as landmarks in our ongoing evolution, both musically and experientially. First Dynasty, the iconic 2010 release whose widely ranging tracks coincided with post-college feelings of exhilaration but finality. Then came Fire & Ice, where each exuberant anthem paired with a subtle likeness of itself, reminding us that highs cannot exist without lows. 
Now, ten years after It's You, It's Me, we have Atmoshpere, Raddon's 8th studio album and an acknowledgement that youth's rose-tinted glasses have received a few scratches. Laced with melancholy vocals that swing you from one extreme to the other, Atmosphere gathers the last few studio releases into one stunning package: a big room, deep house tribute that showcases the veteran's multifaceted approach to dance music.
Being the two most well known tracks, "No One Knows Who We Are" and "Atmosphere" have already become staples in progressive house charts. The latter track premiered on Pete Tong's Radio 1 show, though truly cemented itself in fans' hearts when Kaskade used it to open his Ultra Music Festival set. Sung by the man himself, the tune officially dropped many months after the original of "No One Knows Who We Are". Electric Daisy Carnival featured the affirmation in their official 2013 trailer, but here Raddon turns the climactic song into a soulful, acoustic rendition with his Atmosphere remix.
No-One-Knows-Who-We-Are-(Feat.-Lights)-Kaskades-Atmosphere-Mix--EM0913
Stream:Kaskade & Swanky Tunes
- No One Knows Who We Are (Feat. Lights) [Kaskade's Atmosphere Mix]
While the life of a famous DJ may be glamorous, that glamor comes at a price: weeks shut up in the studio, back-to-back allnighters, and days spent hopping from airport to airport. Fitting then that during these moments of travel Raddon opts for the soothing sounds of something a bit deeper. In each of his transit-themed tracks, the destinations call out in subtle flavors: hollow reverbs and flitting tropical melodies in "MIA to LAS", a slow gallop studded with whimsical chimes for "LAX to JFK", and classic progressive vibes that harken to house's beginnings in "SFO to ORD". Being a San Franciscan, I find it hard to side with anything other than "SFO to ORD", but an unbiased opinion would lead me to choose the slightly more variable "MIA to LAS".
Stream:
Kaskade
- MIA to LAS
Bridging the gap between pure electronic lounge and the album's lyric-filled majority, "Take Your Mind Off" and "How It Is" offer a side of mellow, vocal house.  Both tracks have their strong suit, and "Take Your Mind Off" capitalizes on dreamy xylophone melodies layered on top of a smooth male refrain. From there we leap to the album's final song, featuring the American singer/songwriter Debra Fotheringham. To me this most recalls Fire & Ice's downtempo half, a tech house piece that occasionally forgets the beat to favor minimal piano lines.
How-It-Is-(Feat.-Debra-Fotheringham)--EM0913
Stream:
Kaskade
- How It Is (Feat. Debra Fotheringham)
Though the two collaborative tracks "Missing You" and "Something Something" hit with house beats, they, along with "Floating", coalesce in heartfelt verse to form the album's soul. Often ambient and entirely vocally-centered, Kaskade's work with Zip Zip Through The Night and School Of Seven Bells takes me back to my indie days. The first two tracks play against each other, the first championing a distorted male voice and electro rock vibes (think TV On The Radio), which contrasts the other track's tender female lead. However it is "Floating" with Haley that takes the cake, an ethereal lullaby that says more in a few measures of its stripped-down sound than most songs say in their entirety.
Floating-(Feat.-Haley)--EM0913
Stream:
Kaskade
- Floating (Feat. Haley)
For progressive house fans, "Last Chance" and "Feeling The Night" will most closely resemble the hard-hitting anthems that have drawn so many to Kaskade's sounds. Becky Jean Williams captivates listeners on the second track, which uses the same lyrics and title as Raddon's contribution to Hed Kandi's 2003 Beach House compilation but with a complete bass-heavy overhaul. High-pitched synths remind a listener of the inspired "Llove", but the track competes with "Last Chance" for the album's most dance-worthy award. Having collaborated with Canadian duo Project 46, the opener delivers an intensely emotive song, something you can imagine fans belting the chorus to, hands held high in the air before the drop.
Stream:
Kaskade & Project 46
- Last Chance
I saved "Why Ask Why" for last, as it seems a perfect combination of all things Kaskade.  Working alongside Late Night Alumni imbues the track with unmistakable marks of live band collaboration, yet signature house progressions can be found intermixed between the percussion and piano lines. Woven between these elements, Becky Jean Williams sings sweetly melancholy lyrics, making you question whether you're saying hello or goodbye. It's a song that cannot be pegged to a genre, one that must left open to interpretation, and the typifying track of Kaskade's latest masterpiece, Atmosphere.
Stream:
Kaskade & Late Night Alumni
- Why Ask Why
---
To the most confident and courageous person I know: thank you Vickie for sharing your life with us. With you we found a new home in this music and an infinite love for each other. Till we dance again.
---