Contemporary folk duo, Fortunate Ones, from Newfoundland, have just unveiled a stunning live rendition of their single "A Thousand Tiny Ways." Off of their 2022 album, That Was You and Me, the band continues to provide us with beautiful, transcendent soundscapes that resonate deep in our heart. Speaking of the heart, that is exactly what this track is about, as the band speak about the fragility of it, sharing, "The heart is a complicated and beautiful machine. It gives life and strength and is at the same time fragile and prone to cracking. It is delicate and resilient all at once. A Thousand Tiny Ways was written about the many ways, both good and bad, that a heart can break."
With angelic harmonies, gentle guitars and a melodic bass line, their music envelops you, wrapping you up in a big, cozy blanket and reminding us that everything will be ok. 
The release of the new live version is accompanied by Fortunate Ones announcing their upcoming tour alongside Canadian artist Bahamas. The fall tour will see Fortunate Ones playing at venues across the States, so be sure to check their dates and catch them live, where you'll see their music reach a new dimension.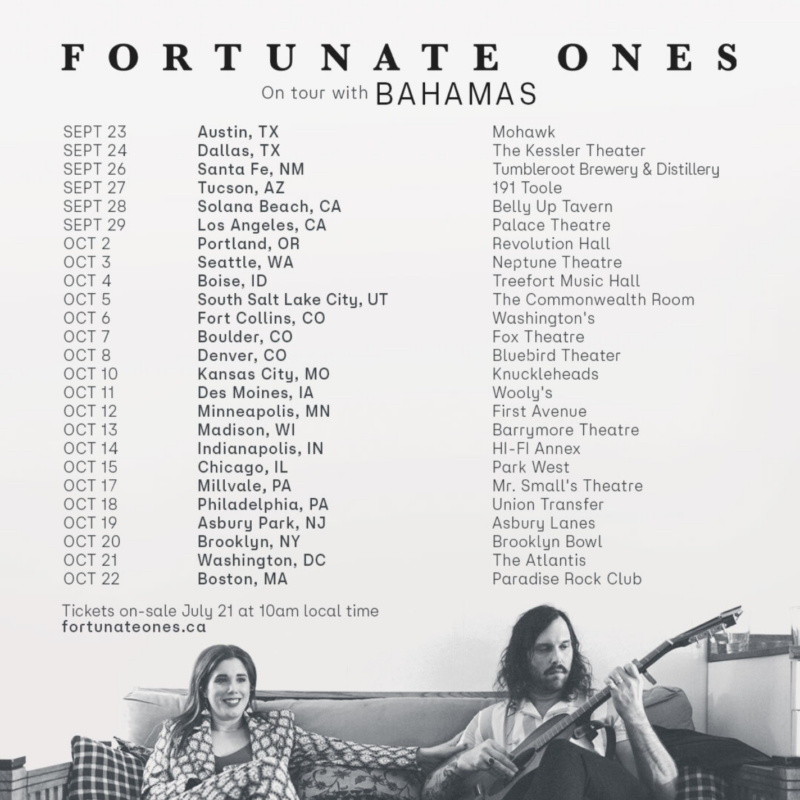 Connect with Fortunate Ones : Facebook | Twitter | Instagram | Website