English singer-songwriter Bailey Tomkinson embraces the spirit of her native St. Ives fused with a West Coast haze on her new five-track EP California Fire.
Tomkinson's sun-soaked, breezy vocals, with a soft, mellow undertone, bring an uplifting yet melancholic feel to her poetic and wistful lyrics. Ear-melting piano riffs, crunchy guitars and a euphoric saxophone solo on opening track "Can't Lose" are a welcomed juxtaposition to the Americana-infused "Deja Vu". Title track "California Fire" sees her skillful take on a style of retrospective songwriting that wouldn't be out of place on a Taylor Swift song, with the latter broaching on some serious banger territory. The EP is fully immersive in its sound; we are entering Bailey's world and it's sepia-tinted.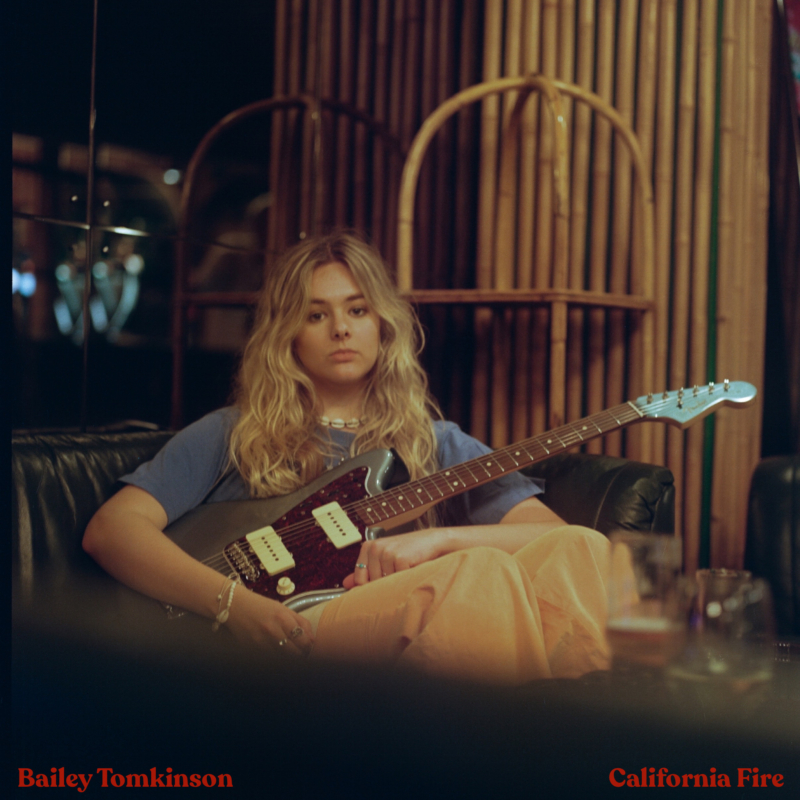 Tomkinson's inspiration is a unique intersection of genres, which the artist describes as "The sun and surf of Cornwall alongside the Laurel Canyon sound of the 70's. Aerosmith and Springsteen from the 80's, even Mazzy Star and The Cardigans from the 90's in there too." She further explains: "The thing I loved about making this record is the way I can feel the intersection of the music I love, with the community I've grown up in."
"California Fire is full of songs that shaped me as much as I shaped them. From day one, this was a full band record, a record we toured and honed at festivals before we went into the studio. We spoke about how we wanted to marry those influences with a surf rock sound to create our own unique Kernowfornia blend. Adding Micheal Underwood from Rex Orange County on saxophone alongside us really helped bring it all together."
Bailey Tomkinson has rapidly made a name for herself as one of the UK's most promising rising artists and the 'California Fire' EP is here to prove a point.
Connect with Bailey: Instagram