Red Bull has closed out their Red Bull SoundClash shows in Chicago last week with a sold out experience with Danny Brown and Rico Nasty. A unique live music concert experience that features two artists performing across two opposite stages, the sold out show at Radius in Chicago brought attendants from all over the country looking to witness an unforgettable battle.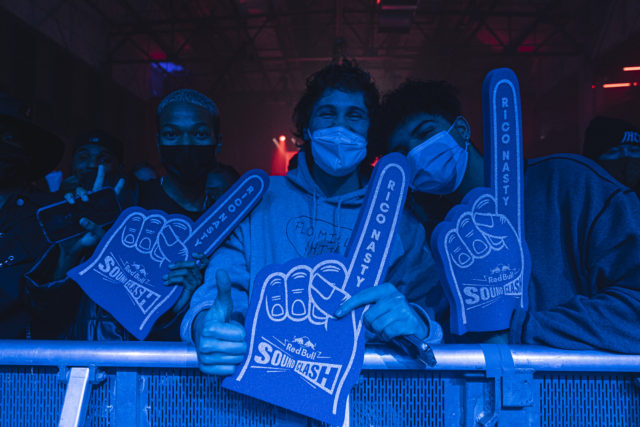 Both Danny Brown and Rico Nasty are known to be highly respected in the hip hop subgenres and have mutual respect for each other's careers. Ironically, this was the first time the two ever met each other. Brown told us going into rehearsal,"This is nerve-wracking. Right now, I'm nervous as f*ck." Though Brown is a more established artist with a long recording tenure, Rico Nasty has the advantage of a tenacious and devout fanbase.
Brown and Nasty battled through multiple rounds of sounds meant to test their overall emcee abilities, creating an indescribable energy. They went song for song, duking it out over crowd energy and reactions. The rounds varied from performances of their original songs, unique covers of other artists' music, and a special round of surprise guests.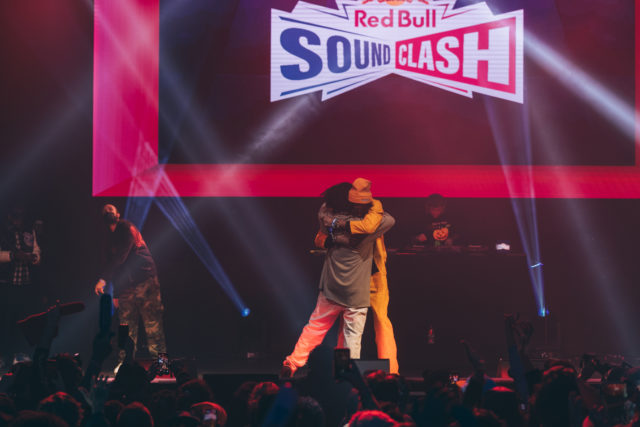 For "The Cover" round, Rico Nasty covered "Faneto" by Chief Keef and Danny Brown, joined by a band, covered Korn's "Freak On A Leash."  In the final round, it's almost a free-for-all, anything goes situation. In this special round, Danny Brown brought out not only Chicago's The Era footwork crew with the legendary DJ Spinn, he also performed a song with an old friend, Zelooperz, an artist from Brown's label Bruiser Brigade who also hails from Detroit. Rico Nasty on the other hand brought out Chicago's own, Queen Key.
Rico Nasty performed her new single "Money" that features Flo Milli. Attendants in the crowd sang along just about word for word though the track has only been released for a month.
I can tell they gettin Money in Chicago ✅ pic.twitter.com/TjkiTXa5Qr

— TACOBELLA (@Rico_nastyy) December 16, 2021
The two ended the unforgettable night by getting on stage together in peace, and rocking out to Rico's "Smack a B*tch." The two met on the same stage and embraced to gracefully conclude the cordial competition. This wraps up the SoundClash series for the year for Red Bull after returning SoundClash to the U.S. for the first time in 10 years. At the end of it all, there are no winners here but the fans and audience members.
This was also the perfect place for the competitors to finally connect and gives creators a reason to get together. Rico Nasty and Brown met for the first time the day before the event at rehearsal. Brown told EARMILK, "I was always a fan a her sh*t, so we met yesterday and she's actually a sweetheart!"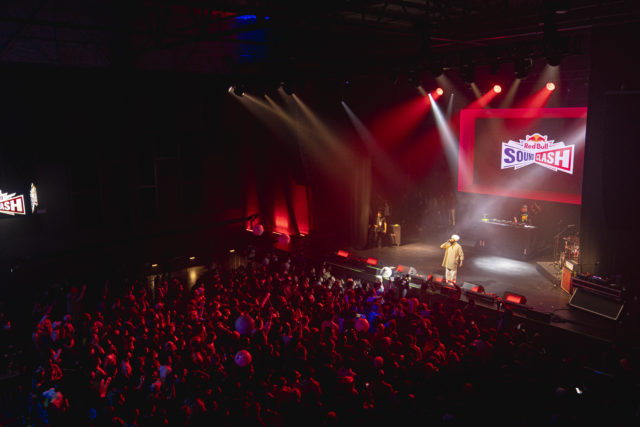 This moment felt like the perfect way for both Rico Nasty and Danny Brown to end their year. Both Nasty and Brown are seemingly en route to be releasing their next projects in 2022. With wishful thinking, this live performance in front of their own fans was a fitting preparatory environment for upcoming touring.
Connect with Danny Brown: Apple Music | Twitter | Website | Instagram | Youtube | Facebook
Connect with Rico Nasty: Apple Music | Twitter | Website | Instagram | Youtube | Facebook