NYC-hailing talent Vina Love drops empowering track "N.F.S.," a warning to people not to play with her feelings, led by her melodic vocals, punchy beats and a smooth rhythm. Drawn from New York slang, "no funny shit," meant to let people know you're serious about something, the woozy offering adds a new dynamic to Love's signature fierceness.
With moments of softness infused in the gentle flow of her vocals, the track remains power-packed as she delivers a self-confident message that she loves everyone as long as they don't play around with her. A great reminder to everyone that we don't need to please everyone, "N.F.S.," also comes with vibrant visuals that takes us on a trip through daily life in New York.
Brimming with warm, summer vibes that capture the good and loving people in your life while also pushing against anyone who brings negativity into it, the track is a symbol of Love's musical duality that sees her deliver anthemic, danceable soundscapes and honest song writing balanced up against softer vocal tones that connect with her listeners.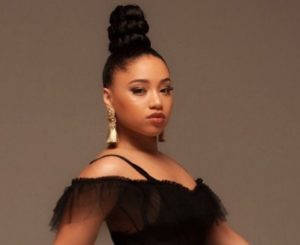 The daughter of DJ Kid Capri, music is an intrinsic part of Love's identity, as the singer-songwriter, professional dancer and performer found natural talent and an equal amount of passion for flowing harmonies at a very young age.Having first appeared in music while attending performing arts school, Love who has managed to build a steady fanbase is advancing towards a full body of work, this latest track only a glimpse of the versatility she hopes to showcase in the future.