Oakland-based rapper, Chima has released a brooding new track called, "Still Jaded." The release comes as the second single of the year and the latest in anticipation of his upcoming EP, Break Nights. Chima has been consistent in his work since 2018, highlighted by the hit release "1995", as well as linking up with radio personalities Homegrown Radio LA and The Lunchtable, and artists like Cozz, Shwayze, Bryce Savoy and Legendvry. During these moves, Chima has established his blend of atmospheric, vibe-inducing blend of hip-hop and R&B and the nomadic, big-city-latenight-vocals he carries over it. 
Chima teams up with longtime collaborator and fellow Oakland man, Ashlen Jordan to serve as architect for "Still Jaded's" minimalistic soundscape. The track opens with haunting, distant vocal tones that dissipate into a snappy percussion rhythm. The instrumental is spacey and barebones to get out of the way for Chima to provide some of his most personal, intimate work to date. He speaks briefly on his affinity for Dior, but mainly focuses on his sense of "paranoia creepin through the city," strained romance, and his commitment to work his way out of a traditional 9 to 5. 
Upcoming EP, Break Nights is currently without a release date, but "Still Jaded" is available to stream here.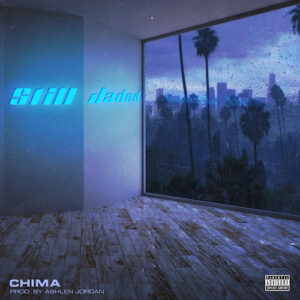 Connect with Chima: Instagram | Twitter | SoundCloud | Spotify
Connect with Ashlen Jordan: Instagram| Twitter | SoundCloud | BeatStars