ABIR is everything society doesn't expect an Arab woman to be: unapologetic, bold, and unafraid to talk her sh*t. Hailing from the culturally-rich town of Fez, Morocco and raised in the States by way of Virginia, ABIR is merging the East and the West in an entirely new way. Sweet but slick-lipped, humble but entirely self-assured, ABIR is a rebel with a cause who is on a mission to transform the notions associated with being an Arab Muslim woman.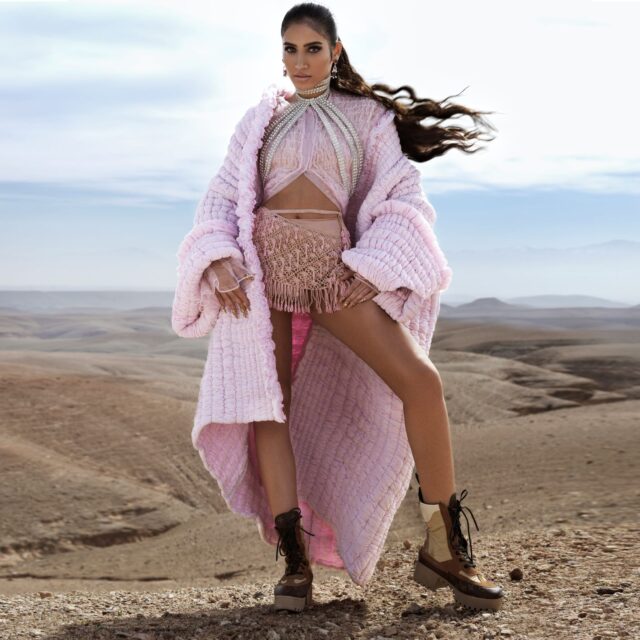 Whether it's cutting soulful funk beats, bringing her powerhouse vocals to the hooks of hip-hop tracks, or killing it on the EDM charts, ABIR knows no limits. Unreserved and nonconforming, ABIR is stepping into all that she is: a fearless Arab-American Muslim woman who is setting a new path in pop music. On her new EP, HEAT, ABIR powerfully infuses her Moroccan roots and American upbringing to challenge the generalizations she's faced, both in her personal life and in the music industry. 
Rife with anthems of confidence and Arab-pride, HEAT sets to initiate a conversation around the limited narratives of Arab women. Executive produced by Mick Schultz (Rihanna, Jeremih, Kelly Clarkson), HEAT captures the gracefulness of water flowing and the relentlessness of a raging fire.
As the EP begins, you feel the gritty texture of hot sand between your toes. Its particles warm your soles as the Moroccan sun glistens against your face. A voice beckons you to come closer. ABIR's multilayered vocals rattle in the distance, building up powerfully. You brace yourself for an unpredictable ride.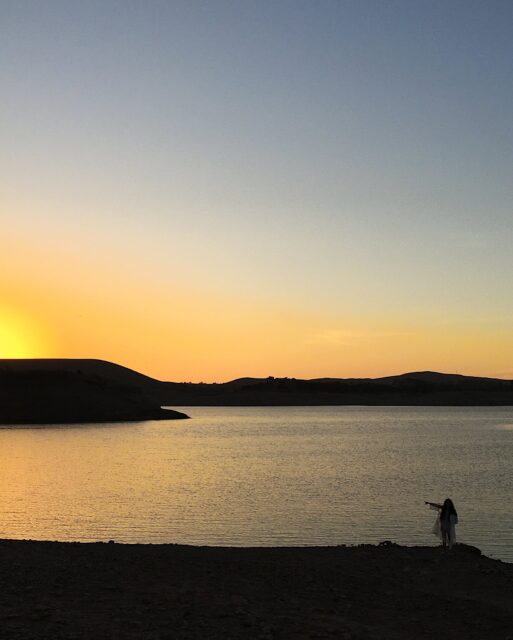 With perfect chemistry, ABIR and Mick Schultz have meticulously crafted a project with the sounds and imagery of embarking on a trip to the Moroccan desert. EARMILK had the pleasure of catching up with both ABIR and Mick Schultz to talk about the musical process behind HEAT and why Arab representation in pop music is so needed right now.
While recent years have seen Afrobeat, Latin, Caribbean, and K-pop music conquer mainstream music charts and amass fans from all over the world, Arab music has yet to shift popular music in the same way. A change is long overdue, and ABIR wants to be the one to bring about it. After the release of her debut EP Mint in 2018, ABIR had an epiphany. She felt a calling from within, prompting her to share insight into what being Arab means with the world. "I think that with [Arab] representation…we won't really understand until we see it," ABIR shares over the phone. "We won't understand how important it is, just like with everybody who needs representation. Just in the same lens as Caribbean, Afrobeat, Latin music…we need Arab representation. And I think it would really be awesome for me to bring that shit to the world."
"Arab music is so intricate, but so fuckin saucy." -ABIR
The journey from that epiphany to HEAT's inception, however, wasn't an easy one to bring to fruition. "I took some time to realize–what do I really wanna do? What's my mission? What's my purpose? And I thought, I need to put my culture in my music and I need to rep this 100%. I need to be who I am across the board and bring everything that I am into music and my career," she details. The process of ABIR putting her Arab roots at the forefront of her music involved the lengthy process of finding a collaborator who could bring that perspective to life musically. "The ACTUAL journey to getting there was really difficult because I was having a hard time trying to find a producer that was willing to create the shit I heard in my head," ABIR details. "And without that process of trial and error, [from] crazy sessions with different producers who weren't exactly doing what I wanted, to getting to Mick–it was seriously a breath of fresh air. It was insane."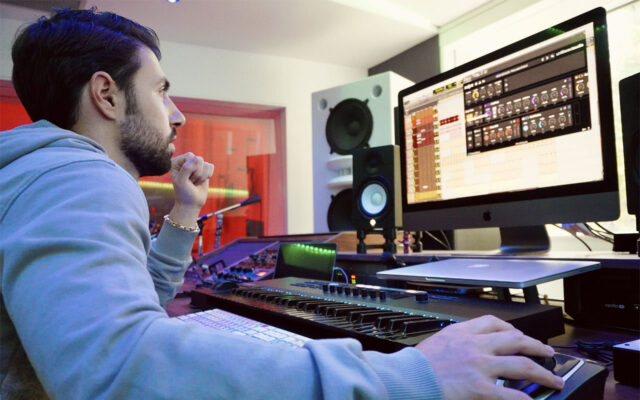 Mick Schultz, a Grammy-nominated music producer who's been the powerhouse behind some of the biggest R&B and pop tracks, was new to the world of Arab music. But when he met ABIR, he was up for the challenge. Equally dedicated to the craft of infusing cultures and blending genres, Schultz eagerly hustled away, learning everything he could about Arab music. In May 2019, the two started laying the foundation for HEAT. "I grew up really inspired by Timbaland and Magoo and all those ethnic influenced records. The first thing I did when I knew ABIR and I were going to start working was look up Moroccan instruments," Schultz explains. "I wanted to get into that headspace of using sounds that are authentic and true to Abir and then mix that with a new modern sound." Impressively, Schultz managed to create the soundscape for HEAT pretty much entirely from scratch. The only samples he used were cooked up from their live sessions together in the studio. "I designed a lot of drums and percussion from scratch to use in ABIR's records just so she would have as unique of a sound as possible." Throughout the EP, you hear the intricacies of Morocco's musical flare from the very beginning, from HEAT's hand-clapped drum rhythms, to the combination of oud's, lute's, and nylon strings used to bring a fiery flow:  "I wanted to make the music as alive and rhythmic as possible so that was always a big focus while making the project."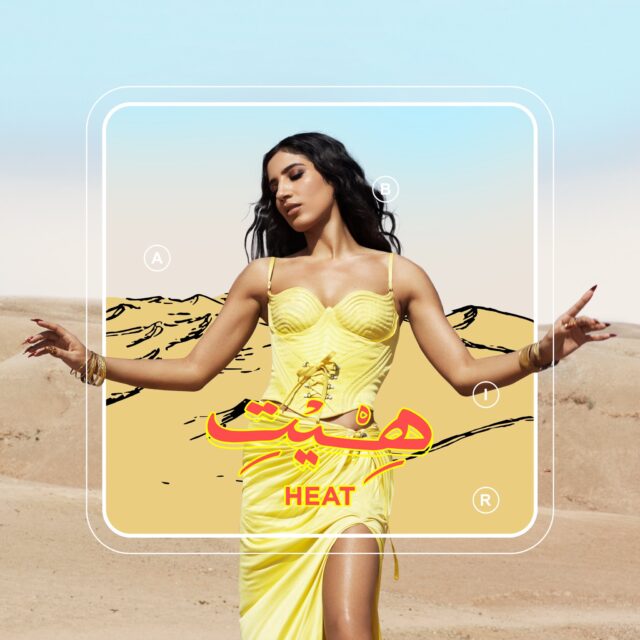 ABIR and Schultz moved in sync in every step of the way. "I think the process that him and I created is probably the best experience and the best process I've ever had in my career," explains ABIR. "Just working with someone who's devoted to music as equally as I am. And someone who's equally ready to challenge it at any given point. We never had to argue. We didn't have opposing feelings about things. We were always on the same page. We were going for what was gonna make us feel something and what was gonna be the best product that we were gonna create that day or that month."
"I think when you come into the studio with someone with that same mentality…you're set up for greatness because you know no one's gonna settle for some wack shit." -ABIR
One thing the pair could not do, though, was tie HEAT down to any one sound and or genre. It would be a disservice. When I asked Mick to coin a name for this fusion of Arab and pop music, he brilliantly remarked: "To sum it up in one word, INSPIRING…It's hard to put music into one genre today. Especially as diverse as ABIR is. We are incorporating all of who ABIR is into the music from the Arabic and African sounds to keeping the soul and pop fluid throughout. I think when people listen to her music they are going to hear ABIR and not necessarily one genre." 
Perhaps the most brilliant example of the musical chemistry between ABIR and Schultz' is on "Yallah". Like the ripples of a sand dune, each second into the track unfolds yet another new layer. Pulsating drums mesh with thumping bass in a fury of passion. Duduk flutes add to the suspense as you climb the dune. With an inviting "yallah" (which means "let's go" in Arabic), ABIR urges you to follow her lead. 
You've now reached into the hottest part of the desert, its temperatures high enough to make your blood boil. ABIR's vocals pierce through the air, fueled by emotion-driven energy. Like water reaching its boiling point, ABIR is fed up. She's moving at her own pace without looking back. A track dedicated to everyone who stands for something that goes against what's expected of them–be it their identities, lifestyles or relationships–"Yallah" is a calling to "forget what anyone else has to say about your life and how you choose to live it," as ABIR perfectly encapsulates.  "Yallah"'s cliffhanger-type production perfectly suits the story behind it.
Shot in Marrakech, Morocco with an all-Arab cast, the visuals for "Yallah" magnificently encapsulate that same revolutionary energy. As the album progresses, it is clearly evident that ABIR has what it takes to be the first Arab-American pop superstar. Her powerhouse vocals ring throughout HEAT, from ocean-deep alto to impressive soprano notes–even busting out a zaghrouta (a high-pitched trill used to express joy) in "Galleria". Her ingenious use of metaphors and similes in "Yacht" also prove that ABIR has the lyrical prowess to back up that killer voice.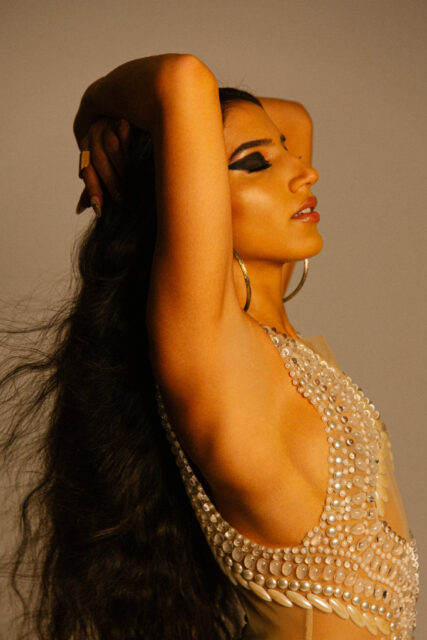 Curious to know what's the next milestone from here, I asked ABIR: "What would it mean to be the first Arab Muslim powerhouse vocalist in pop music?" With grace and eloquence, she responded: "I mean…that's all I live for. Honestly. I want to be that because I think we don't have that. And I would have loved to have that growing up. And I would love to be the example for kids growing up now. Everything I do comes from my heart. Everything I do comes from a place of love. And when I envision myself, I don't envision this singer-songwriter who's just trying to make it. I envision myself as the Arab, Muslim pop star…I wanna move that way. I wanna talk that way, I wanna create that way, and let the rest happen." Entirely self-assured, yet wise enough to know that reaching the height of her career means allowing things to work out in the right timing, ABIR's ability to coexist in modesty and boldness is the same reason why the duality of elements in HEAT works so remarkably well.
"When I envision myself, I don't envision this singer-songwriter who's just trying to make it…I envision myself as the Arab, Muslim pop star." -ABIR  
Opposites attract, and on HEAT, water and fire have come together to make one hell of a combustion. ABIR and Mick Schultz's highly inventive take on pop sets to change not just the music industry's rigid, often limiting structures, but society at large by showing just how multifaceted the Arab woman is. 
Are you sweating yet? Get comfortable. 'Cause it's smoldering in here and the inferno ABIR has set off is one that cannot be put out. 
Connect with ABIR: Facebook | Instagram | Twitter
Connect with Mick Schultz: Facebook | Instagram | Twitter
Photo credit: Damen & Van De Velde