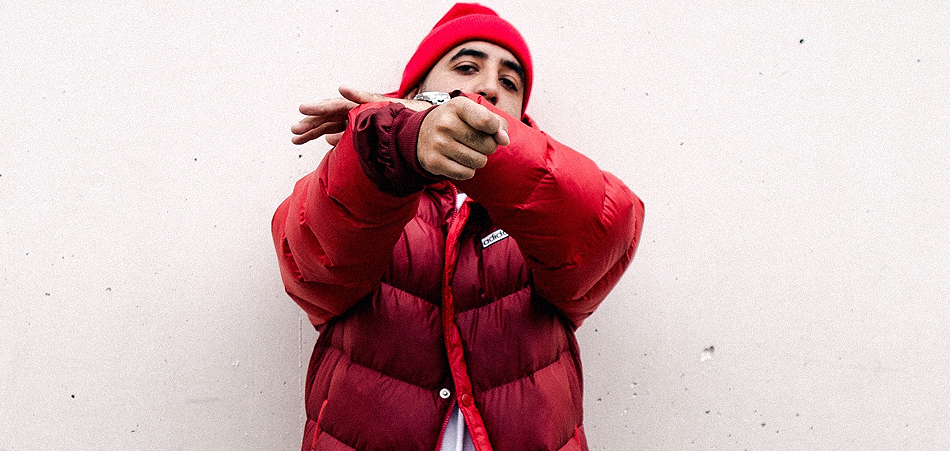 Whenever I hear the tag line 'La Musica de Harry Fraud', I just KNOW it's going to be a banger. The Brooklyn native has been behind the boards of so many hits. Working with the likes of Rick Ross, Curen$y and French Montana to name just a few, Harry has seen himself rise to be one of the go-to producers in the rap game. His latest collaboration effort is with one half of LNDN DRGS,  Jay Worthy, on a joint EP entitled Eat When You're Hungry Sleep When You're Tired.
This week we've been given the visuals for my own personal favourite, "Hard Knock High". Backed by a classic, wavy Harry Fraud beat, Worthy steps through with his usual swagger. Delivering a message we could all use right now, "take the good times, with the bad times", Jay's hook slides so smoothly over the beat. His verses aren't ti be played with either, steady flexing when he gets the chance. When he spits "Feel like Jerry at the restaurant, Audemar on my wrist let that shit talk", not only is he flexing his expensive timepiece, but chucking in a Seinfield reference for good measure. The instrumental is exactly what you'd expect from Harry Fraud. A silky, soothing sample backed by some tough drums that just ooze that New York grit. It's the perfect backdrop for Worthy's tough rhymes to weave their way over.
You can buy/stream Eat When You're Hungry Sleep When You're Dead in it's entirety right now.
Connect with Jay Worthy: Twitter | Instagram