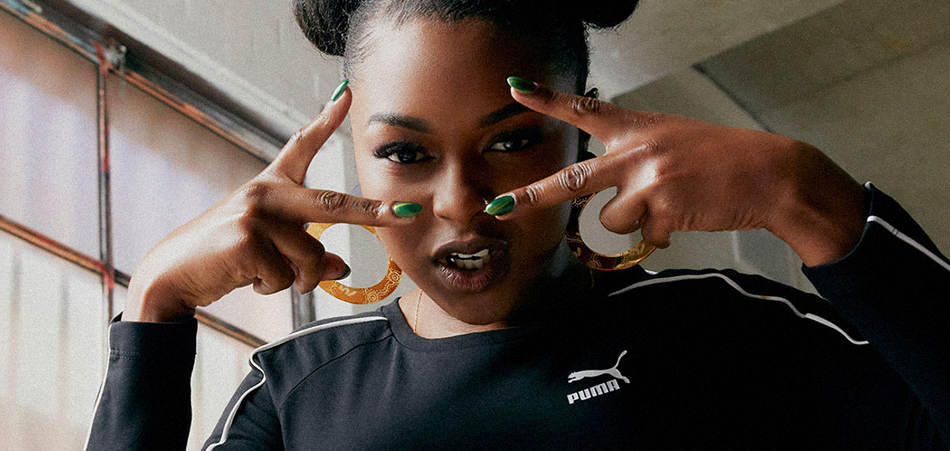 Over the years, Nadia Rose has been featured in multiple music platforms for her cutthroat rap skills which she flaunts unapologetically through her freestyles. From Link Up TV to 1Xtra and SBTV, she has delivered bars for days upon bars that continue to be talked about to this day. For her latest freestyle massacre, Rose makes an appearance on Charlie Sloth's Fire In The Booth series and like a machine gun, she lets the bars flow.
In the video, Rose remains focused, confident, and makes it all seem so easy. However, lyrically, rhythmically, and perform-wise, there's a lot going on. When it's not the braggadocios wordplays that grab the attention, it's her ability to conjure up interesting ad-libs and masterful wordplay on the spot that keeps you mesmerized. Some of the best quotable lyrics from the freestyle are: "You're talking money but you owe me that," "Bust nuts and I bust guts," "Fuck your label you won't find me on some puppy strings" and "Come like Headie yeah I'm the one."
Charlie Sloth (a respected DJ, and media personality in the U.K) has put a spotlight on fresh MCs and veterans through his show. With the latest episode, Nadia Rose joins rappers like Drake, Little Simz, AJ Tracey, Juice WRLD, and Stormzy in bringing fire to Charlie's booth. Rose's performance comes ahead of the release of the first single under her record label, Qwerky Entertainment. It's a new era for the Croydon Rapper. An era that comes with creative freedom, empowerment, and no record label drama. Unlike the old era (which was between 2015 and 2019), this time, Nadia Rose is in total control of what happens with her career.
Connect with Nadia Rose: Twitter