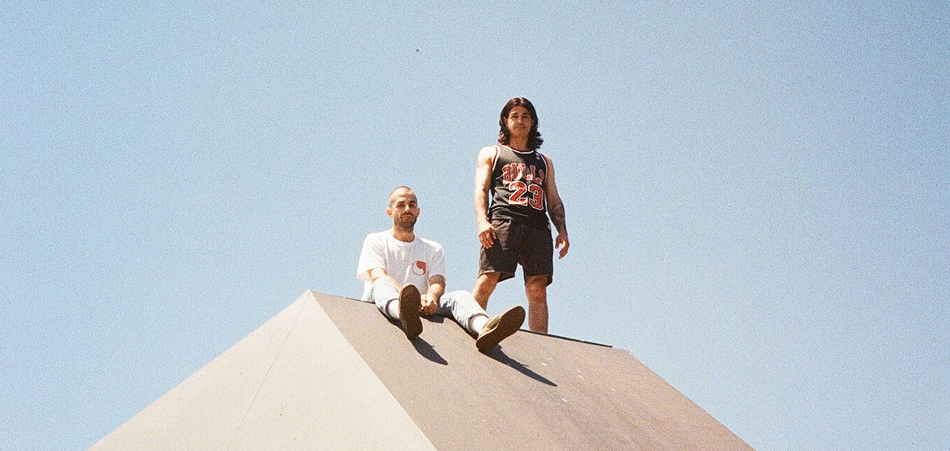 Toronto duo SWANES has returned with a new hazy psychedelic pop tune called "Don't Let Them In." The two brothers wrote the track after being inspired by George A. Romero's zombie cult classic Night of the Living Dead. Featuring steamy, laid back layers of guitars, synths, and vocals, "Don't Let Them In" has a sound that fits in the realm of Washed Out, Tame Impala, or Roosevelt. Along with that lo-fi warm weather feel, this new SWANES single also has an optimistic splendor that makes for a soothing listen.
As soon as "Don't Let Them In" starts, SWANES carries you off on this easy-going journey. The peacefulness of the track is a bit ironic, seeing as though it's inspired by a zombie apocalypse. Lyrically the track more so presents the horror theme, isolation, and the idea of survival. While being calmed by the instrumentation, SWANES reminds us of the situation with lyrics like, "Don't leave, they'll take everything there is about you," and "Don't lose yourself and turn into one of the dead." With everything going on with the global pandemic, the apocalyptic theme might seem a little too real. Hopefully, you'll find comfort in the sonic optimism.
SWANES will be releasing "Don't Let Them In" as part of their debut EP titled Trials and Simulations. It is set to release on May 15th. Since they've had to postpone all shows, look for SWANES to be doing a special live-stream concert for their EP on release day.
Connect with SWANES: SoundCloud | Facebook | Twitter | Instagram