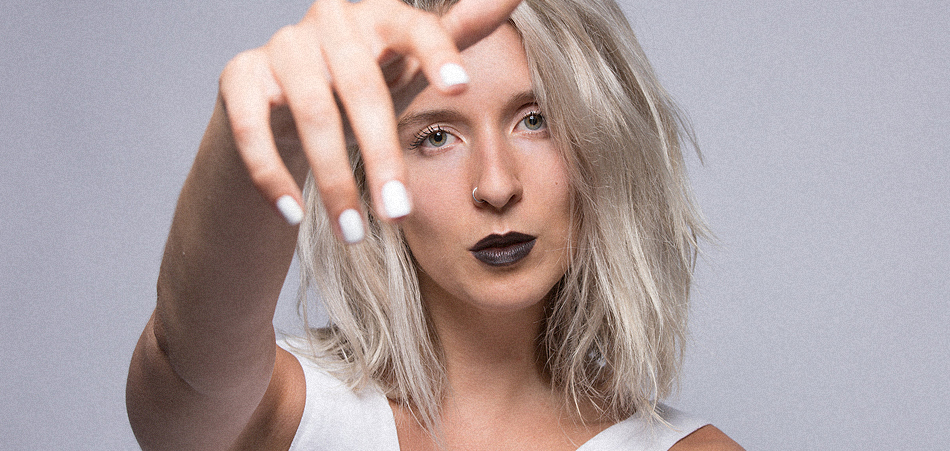 Wisconsin grown Madison Malone brings something different to the table with her latest EP I & II. The stunning release features two different versions of five tracks, showing her diversity and how small changes can result in huge impacts. The varied versions create entirely separate entities, emitting new emotions each time you listen. 
Malone touches on identifiable themes within the EP, from poignant moments growing up, sentimental values and the journey to coming out as pansexual. These heartfelt, honest topics evoke a familiar feeling for listeners, breaking down barriers and emphasizing how we are all going through the same things together. "These songs speak about vulnerability, melancholy and growing up, missing the place you grew up, coming out and not being quiet about it, and creating a life of simple, pure love," Malone shared in a recent press release.
"Fragile Heart 1" sets the tone for the EP, with Malone's emotive vocals atop a sparse piano melody. Creating a haunting atmosphere, the stunning single is reminiscent of a melancholy lullaby. "Quiet Down 2" is an equally infectious song featuring layered, organic instrumentation and fearless lyrics detailing Malone's own coming out story. The standout track is ultimately "Treehouse 1", where the singer's voice glides between soft, warm whispers, to more assertive, theatrical sounds. 
Malone's whole brand is built upon the ideology of producing something that highlights the good things in life. Shining with positivity, Malone emanates beautifully, angelic soundscapes in I & II. The EP truly lights up the room with dazzling instrumentation and mesmerizing vocals.
Connect with Madison Malone: Facebook | Twitter | Instagram