EVAN GIIA is the gutsy, barnstorming pop singer making quite a splash with her unique sonic panache and kinetic live persona. Boasting an innately charismatic onstage ethos and an unbridled passion for her craft, she is forging a path to prominence with her genre-bending sound, which moonlights as a phlegmatic middle finger to the notion that she is pigeonholed to a singular style. Such is the case with her breakthrough single "WESTWORLD," the scintillating electronic and synth-pop hybrid released on ODESZA's Foreign Family Collective imprint in 2018. 
Oozing with confidence and carefree vitality, the music video for "WESTWORLD" serves as a solid microcosm of the galvanic, unrestrained energy EVAN GIIA brings to her live performances. She has a slew of monster shows lined up all over North America in 2020, but one landmark performance sticks out like a fly on a wedding cake: her upcoming set at CRSSD. With its idyllic, sun-kissed atmosphere and utopian West Coast flair, the San Diego music festival has emerged as one of the most popular California has to offer. Along with the blossoming Brooklyn-based songstress, CRSSD's 2020 iteration will feature fellow young guns TSHA, Pluko, and Prospa, among others, alongside heavyweights RÜFÜS DU SOL, Nora En Pure, Chris Lake, Carl Cox, Charlotte de Witte, and Gesaffelstein. You can get familiar with CRSSD here.
We had the privilege of catching up with EVAN GIIA ahead of her performance at CRSSD to chat about her first headlining tour, her specialized routine on the road, and her experience writing a deeply personal record that appeared in a major Netflix film.
EARMILK: Your first headline tour is starting in a few days! What's going through your head right now? You must be going nuts.
EVAN GIIA: Yeah, I am (laughs). I actually just did my final "collect all and save" on Ableton and have it all done, which is a crazy feeling because I've been preparing for about five months. I feel anxious and a little nervous, but I'm mostly excited since it's been three years of supporting other people and now it's finally my show.
EM: It's about time, too. You've been killing it for a little while now. Do you have anything special planned? Any new songs or collaborations you can talk about without getting into trouble?
EG: Yes! We have a lot of different things we're going to be announcing this month and next month. I just released my song "Switch Off" this past Friday, which is going really well. I'm super excited about the response from my fans, and to finally have it out is amazing because I'm about to play it out live and it's a great live song.
EM: Sorry to interrupt you, but "Switch Off" is crazy.
EG: Thank you so much. It goes really, really hard on stage, which is why I wrote it. I have more music coming as well. I can't really say when, but it's very soon. My 2020 goal is to get as many singles out as I can, so we're already prepared for the next one. And we have other events that we're planning—I don't know if you're familiar with my "GIIA SWEAT" playlist—but I've always been into melding the movement and fitness side of things with my music.
EM: I heard you mention, in a past interview, that you led cycling courses. Are you still heavily involved in that world or are you strictly focused on the music side?
EG: I had to quit. I was an instructor at Flywheel for four years, but EVAN GIIA had to take over. But I still loved it so much, so I was like, "How do I continue to coach people and make fitness playlists and get people up and moving?" So in comes my idea, which we're announcing next week. I'm so excited to share it with my fans; I think they're really going to latch onto it.
EM: What adjustments or changes have you had to make since you became a touring artist? I produce music too, and lot of the vocalists I work with are just coming off a flight or right out of a show, and a lot of them have routines that I can only assume they acquired from being on the road.
EG: I'm really regimented in my life, both on and off the road. But when I go on the road, everything is elevated to the next level. Because keeping my health and sanity and energy up is my main goal. I wake up every morning, I work out, I try my best to get some sort of sweat in before my show, I meditate, I eat correctly; there's even a specific diet I have to use so my vocal chords aren't lethargic on stage. I warm up for an hour before I go on stage, then I perform. My show is really energetic so it's basically an hour cardio workout (laughs), and I come off sweating. I think the biggest part, which most people don't do—that I'm really adamant about—is warming down and bringing my nervous system back down. Because it's such a high to go from all these people screaming and all that stuff, and then you get off the stage and you're alone and it's silent. And you have to wake up the next morning to go to the next one, so I always try and meditate before I go to sleep, then wake up and do it again. So that's my regiment while I'm touring. But you're right, it's crazy when it comes to writing because I actually do—I'll be honest—have a really hard time getting inspired on the road. I like to be either in a writing mode or a touring mode because everything's different in each space.
EM: I couldn't agree more. To be honest, whenever I get off stage, I want to rage. And it's tough not to with so much craziness going on around you and all your friends there who are so into it. My fiancée is really into meditation and she's been trying to get me to do it for years.
EG: It absolutely helps. It's just a good way to wind down. But I get it; there's so much adrenaline while you're on stage. It's crazy. That's why the Brooklyn show; I just can't even. That's what I manifest and think about in my head constantly because I'm so excited. It'll be my whole family and all my friends, and you know how good that feels.
EM: Oh, it's the best. Let's move on to your music. A song of yours that I love—that I don't think gets enough attention—is "For Aisha." It's incredible, especially with MEMBA's connection to "The Sky Is Pink" and the story behind the film. How did you get involved with that one and how did it all come together?
EG: I so appreciate you talking about that, because I do think it's one that flies under the radar. I love that song so much, it's so near and dear to my heart. I'm not sure if you know, but I'm engaged to Ishaan, who's in MEMBA. Ishaan is my fiancé and Will is my best friend and we live together, so it was kind of a no-brainer. That's why we have so many collaborations together; they produce all my stuff and it's been amazing to have him in my corner. The song is extremely special. His sister Aisha was such an incredible light and human being. And it was very hard for Ishaan and I to write this song. How do you put down something about your sister that's good enough?
EM: How do you give that story justice? It's so powerful.
EG: Exactly. He was like, "Nothing is ever going to be good enough, in my opinion." But we found it. Will and Ishaan worked on it for so long, they flew back and forth from India and they recorded with all these beautiful musicians. I tried writing for it, and I just brought it upstairs and asked, "What do you think about a few of these lyrics and melodies?" And they loved them, and I told them I'd love to be on it since it's so near and dear to my heart. And recording it went so smoothly. I always tell the story about how I was recording and I actually felt her in the booth. People may or not believe those kinds of things, but I'm actually a big believer in energies, and I definitely felt her presence. So I think she likes the song.
EM: Wow. That's incredible.
EG: Thanks. I'm actually playing it on my headline tour. I think it'll be one of the more emotional parts of my set. It's such a danceable song so I think people are going to love it.
EM: Was there a learning curve you had to go through while recording it? Most of the song's lyrics are in Punjabi, I believe, and it's got that Hindi flair with the tabla drums and what not.
EG: All of the Hindi parts were written by an incredible Hindi lyricist and sung by the Nooran Sisters, who—if you haven't heard of them—you should look them up. They're incredible Indian classical singers. Luckily I didn't have to write in Hindi, but I think it was a big learning curve for MEMBA because they had never written a song like this. It was super daunting because the movie director said, "We need a Bollywood song." And we were like, "Oh god, what does that mean? And how do we pull that off?" (laughs). But it worked out really well.
EM: I wouldn't even know where to start producing that.
EG: Right?!
EM: You've appeared on a number of electronic songs, but I think it would be misclassifying to call you a dance music vocalist. How would you describe your sound? Because I think you certainly have your own sound.
EG: Yay! That makes me so happy. I'm smiling because that's exactly the goal. I really, really want to be set apart and I try very hard, alongside MEMBA, to make sure that our stuff is fresh and new. I've always had a goal of having vocals that are very singable and forward, with melodies you can latch onto, but with hard 808s in the background. Because it comes from loving electronic music, but also really appreciating good songwriting. So I wanted to meld the two and I think my live show is the main place where that started. I was like, "Whoa. What if I could make sh*t that actually bangs, but is also a song?" (laughs). So I really love that intersection of sound.
EM: I get that. Especially when you're working so much with a rising act like MEMBA, it's hard to create separation.
EG: I think that's what's so great about them. They can find a way to write for me, and then also write for themselves, which makes a good producer.
You can catch EVAN GIIA on her current tour by purchasing tickets here.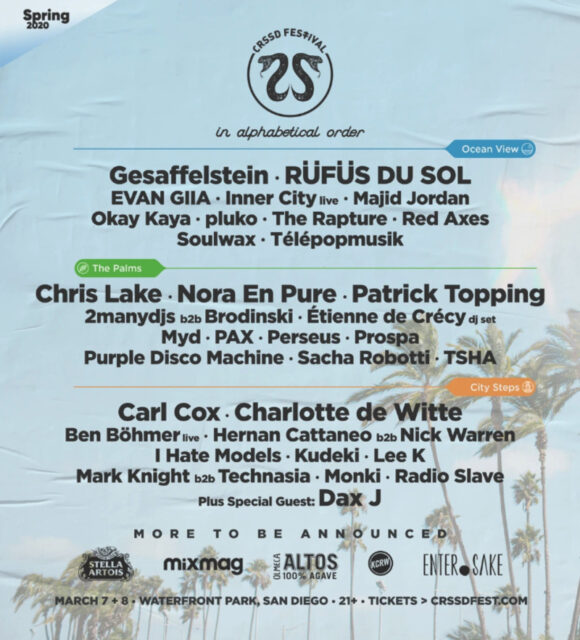 Connect with EVAN GIIA: Facebook | Twitter | Instagram | SoundCloud