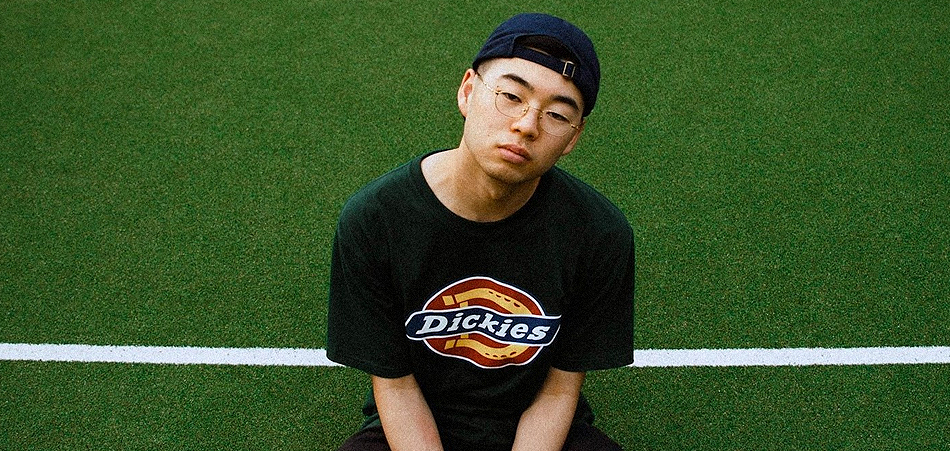 Korean-New Zealand rapper, Hans., has dropped a laid-back music video for his single, "Getby" featuring electro-R&B duo Imugi 이무기. The track is from his forthcoming release, Tango Hue, coming out February 28. Hans. sprung into the Auckland music scene after his first EP, 1995, in 2017.  Since then he has collaborated with Clairo, released two EPs in 2018, and performed at SXSW in 2019. Beats 1 radio DJ, Zane Lowe, has even named Hans. as one of his favourite New Zealand musicians. 
Shot in a backyard, the lo-fi video perfectly captures the sense of being so lazy or relaxed from the summer heat. Produced by edenbyeden, "Getby" is a minimalist track that mixes soft keys and sensual guitars with trap beats.   Hans has an air of quiet bravado as he nonchalantly raps he can "put the whole K-Town on the map".
Creating songs for children of diaspora, Hans. isn't afraid to embrace his Korean heritage with cultural nuances in his lyrics and music video. For example, Hans. and Yery of Imugi 이무기 aren't just holding any random beverages in the video. They're holding iconic Korean alcoholic drinks: soju and makgeolli.
Throughout the years, Hans. has found his own version of hip-hop - one that delicately intertwines New Zealand and Korean identities. 
Connect with Hans.: Instagram | Facebook | Twitter | Soundcloud