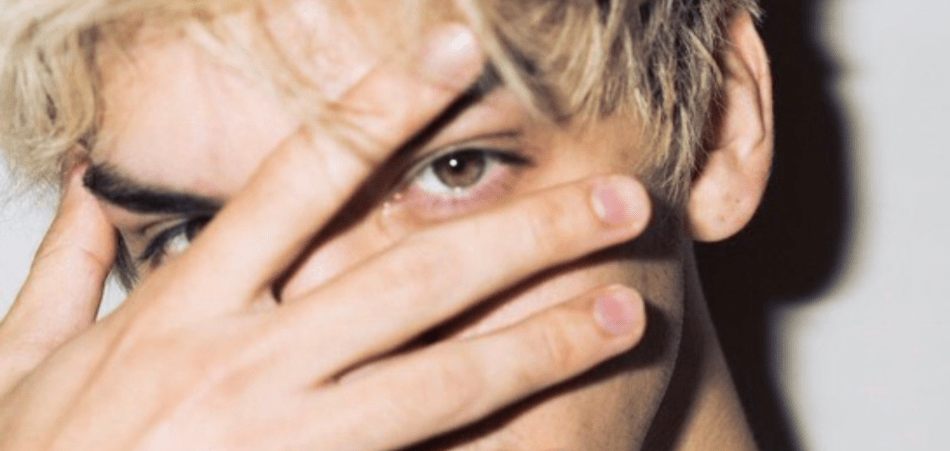 California-based singer-songwriter DYSN's' latest EP is a spellbinding waltz of rich melodies and earnest lyricism that captures real-life moments of romance, heartbreak, and bittersweet optimism. 
Born in Texas, DYSN moved to California to continue his artistic career when he was just 18 years old. He has spent the last couple years perfecting his craft while producing, performing, writing and recording all of his own music. His latest EP 'Ways To Fall Apart' is an impressive display of earnest lyricism matched with bold songwriting that has been missing in much of today's indie rock scene. Each track could have easily been subdued to match DYSN's gentle quivering vocals in order to settle for another acoustic folk singalong. Instead, swelling string arrangements and shifting melodies help create breathtaking orchestral builds that bring to center stage the depth and the intensity behind the evocative lyricism.
DYSN stirs up a very 2002 Bright Eyes gentle vocal delivery but with soul-stirringly powerful production arrangements. In tracks like "Ways to Fall Apart" and "Favourite Movie" a somber trembling vocal creates a vivid stage for a heartbreaking confession. But the unique instrumental arrangements and shifting guitar refrain leads the listener into these brooding moments of silent catharsis. DYSN masterfully allows these instrumental breaks to provide the listener pause for self-reflection over the seemingly suppressed emotions that the chorus had uncovered. That kind of earnest songwriting creates the illusion as if the listener is experiencing these real moments of sincere dialogue alongside DYSN. 
'Ways To Fall Apart' contains an expansive range of sound with faint moments of country-western, folk, indie-rock, and melodic indie-pop. The constant shift of melody between each tender lyric evokes the depth of DYSN's heartfelt songwriting and proves that this is a young artist with a true authentic grasp on the music form.
Connect with DYSN: Instagram