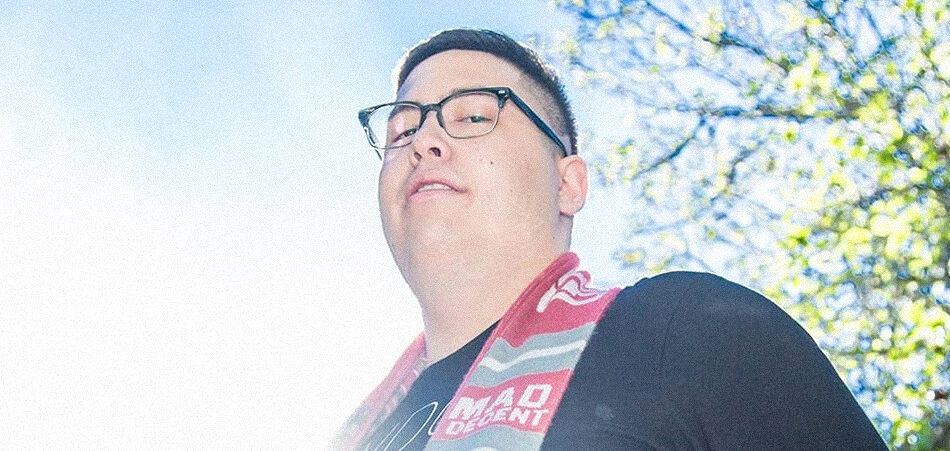 Raid Zero, one of San Francisco's hottest up-and-coming producers has released a new EP, Vision, via the LA label Understated Recordings. The release pulls together a multitude of sounds and attitudes to present the listener with three completely different, yet intrinsically linked tracks for your listening pleasure.
Raid Zero describes enjoying "writing techno with attitude"; after listening to the EP, this is something we don't need to be told twice. The title track "Vision" is extra-terrestrial. Overflowing with shimmering synths, and the repetition of the muffled vocals proclaiming "I have this vision", it's a peak-time club track that's subtle, yet utterly danceable and intoxicating. "303 Electronic", the second track on the EP, delivers a heavy-hitting dose of acid - it manages to be dark, yet euphoric and uplifting in the same moments. Combined with heavily distorted vocals and just the right sprinkling of percussion, and this one's about as club-ready as they come. Both "Vision" and "303 Electronic" feel most at home under a myriad of lasers and flashing lights.
Whilst the first two tracks were Raid Zero's solo work, the final track on the EP, "7 Petals", is described as a "super organic collaboration" with Jovan. This track feels like the perfect way to wrap-up an EP. With a far lighter, more minimal, glistening vibe to the track, it's the type of techno that can be enjoyed during relaxation rather than at the club. It's impossible not to enjoy; you can almost feel yourself unwinding with the track. Bringing the EP back down to a more civilized ending, it also showcases Raid Zero's ability as a producer, and depth of understanding of the genre; whilst all the tracks are vastly different, none of them feel out of place. Definitely one to watch out for.
Vision can be streamed via Soundcloud, or purchased here.