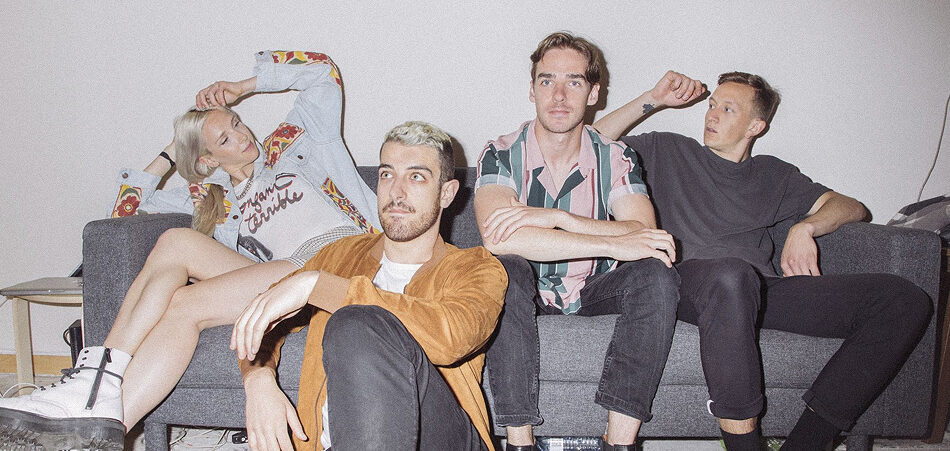 Toronto-based band Wild Rivers are back with new single "Thinking 'Bout Love". The folk-pop four piece have been on my radar since their 2018 EP Eighty-Eight. Capturing two lyrical perspectives, this latest song is a smooth running, wholesome piece that further expands the band's repertoire of uniquely formed tracks.
On the last day of the song's recording, everyone involved in the project surrounded a microphone and sang the last part of the song together. "The band, co-writers, our producers. It felt fitting with the tone of the song to wrap up this record singing with the people we love." The band has certainly found a strong and quietly powerful sound to define themselves by. Their last single "I Do" has a quick foot drum-tapping beat with one of those rhythms that sticks in your head.  "Thinking 'Bout Love" is a slower, more dramatic take. By the time the track nears its end, it ties together a lone guitar with rising choir vocals - a sound that is steady but not stagnant. These two different styles is promising for a future sophomore album that balances the folk and the pop.
Wild Rivers embark on their US headlining tour in 2020. See tour dates here. Every $1 of each ticket sold will be donated to Voices of our City Choir, in support of homelessness in San Diego.