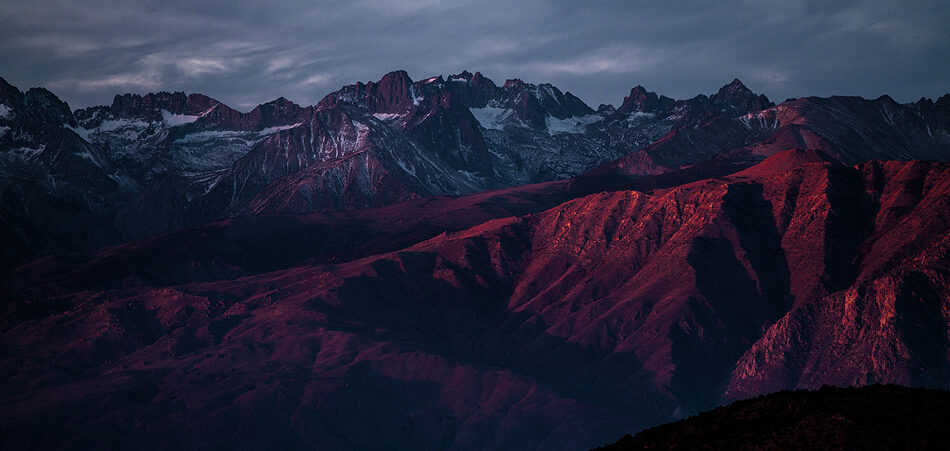 Shapes: Diamonds is the latest in Tru Thoughts' series of essential label compilations put together by A&R, label co-founder and renowned DJ, Robert Luis. After 20 years of independently releasing music, the Shapes LPs continue to encompass the best of the Brighton-based label's wide-ranging and international roster. Featuring the finest of Tru Thoughts' classic cuts, recent releases and inspired remixes, Shapes: Diamonds spans both digital and limited edition vinyl, including a Tru Thoughts exclusive limited edition mint green and orange double vinyl.
"Shapes: Diamonds highlights releases from the newer signings on the label alongside the more established artists," Luis shares of the compilation. "I always enjoy putting these compilations together as it allows me to take a step back and check the current catalogue and musical direction of the label. As with all our Shapes compilations, there is a wide mixture of genres all from artists who are passionate about the creative music they make, so the quality is strong."
An expansive array of sounds, Shapes: Diamonds encompasses the entirety of genres with masterful fluidity, each chosen with a specific flow in mind. From Space Captain's electro-funk "Loveline" remix by Jesse Fischer to the glistening electronics of Rhi's lo-fi anthem "Too High" as mixed by Jam City, Luis curates a collection befitting for those who know no bounds, seeking to discover and immerse themselves in all things beautiful. Without a doubt, the album is truly a collection that speaks volumes in its execution. 
Vinyl Tracklist:
A1 Space Captain – Loveline (Jesse Fischer Remix)
A2 Rhi – Too High (Jam City Remix)
A3 Ego Ella May – Table For One 
B1 Pieces of a Man – Listen 
B2 Sly5thAve – Let Me Ride (Stro Elliot Remix)
B3 Nikitch & Kuna Maze – ZBRA
C1 Flowdan – Welcome To London
C2 Animanz – Them Changes (Magic Drum Orchestra Remix)
C3 Anchorsong – Testimony (Letherette Remix)
D1 Lightning Head – Message Beats
D2 Werkha – Flinch / Quiver 
D3 Magic Drum Orchestra – Parade Skank (Blood Wine Or Honey Remix)
Digital Album Tracklist:
Te'Amir - Salam

Moonchild - Run Away

Space Captain - Loveline (Jesse Fischer Remix)

The Seshen - This Bitter Earth

Uniting of Opposites - Ancient Lights (Tim Liken Remix) (Instrumental)

Quantic - You Used To Love Me ft. Denitia (Radio Edit)

Rhi - Too High (Jam City Remix)

Strategy – The World Is Mine ft. Everley

Bryony Jarman-Pinto - As I've Heard 

Pieces of a Man - Listen

Ego Ella May - Table For One

Flowdan - Welcome To London (Radio Edit)

Gawd Status - Uranium

Sly5thAve - Let Me Ride ft. Jimetta Rose (Stro Elliot Remix)

Wrongtom Meets The Ragga Twins - Woah! (Shop Soiled Dub)

Nikitch & Kuna Maze - ZBRA

Animanz - Them Changes (Magic Drum Orchestra Remix)

Hidden Orchestra - Western Isles (Throwing Snow Remix)

Anchorsong - Testimony (Letherette Remix)

Zero dB - Party Girl

Werkha – Flinch / Quiver

Flowdan - Shell A Verse

Lightning Head - Message Beats

Pete Cannon Meets Ghost Writerz - How We Living (Instrumental)

Rhi - Too High (Chug Remix)

Hot 8 Brass Band - On The Spot (Animanz Remix)

Terror Danjah – Module

KINGDEM - KingStep

IRAH x Abstrakt Sonance - Busy With The Gang ft. Nate and Greazus

Nonames - Dads and Mums ft. Roachee and Killa P (Chimpo Duppy)

Magic Drum Orchestra - Parade Skank (Blood Wine Or Honey Remix)
Connect with Tru Thoughts: Website | SoundCloud | Facebook | Instagram | Twitter