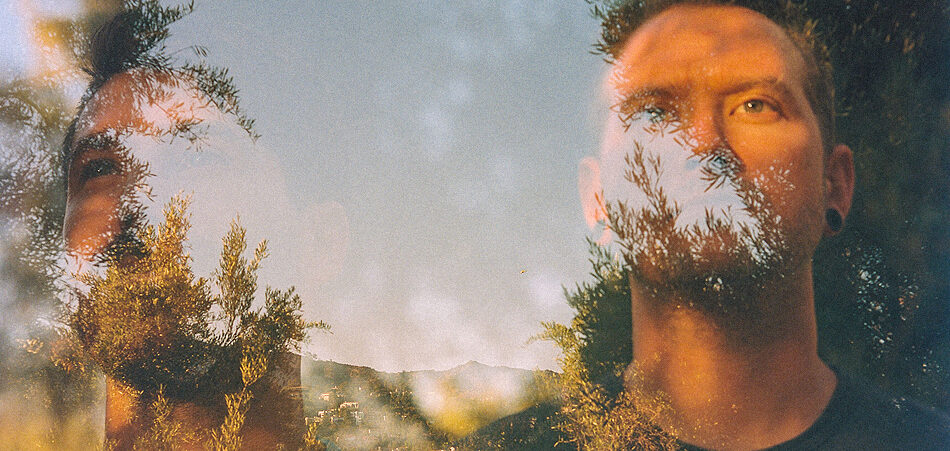 dielines is the moniker for Silver Lake singer-songwriter Daniel Berkman. He blends together ethereal folk with progressive electro-pop stylings that weave together like an intricate tapestry. "Unfold" is the latest single release and it lives up to the name. The track expands and unfurls beautifully.
Intimate and honest, Daniel Berkman presents us with a vulnerable beginning with hushed lyrics and swirling beds of atmospheric keyboards. Soft guitars lend a welcomed twinge of urgency as they rollick up and down. When the beat emerges, the watery track flows out like a rushing river after heavy rain. Mysterious strings add an anxious edge to an otherwise smooth single. Each layer unfolds with sheer beauty. The breakdown brings a rush of energy with clamoring guitars and echoey vocals. The drum taps are reminiscent of fellow Silver Lake alums Local Natives. Giving way to crushing guitars that build to a fever pitch, a feeling of steadfast resolve washes over.
"Unfold" feels like a go-between of different states of being and frontman Berkman explains that it was written about "the dream-like haze at the edge of consciousness to avoid the reality of the morning." There is a true lucidity to the music that vibrates one to the very core.
Connect with dielines: Facebook | Instagram | Spotify