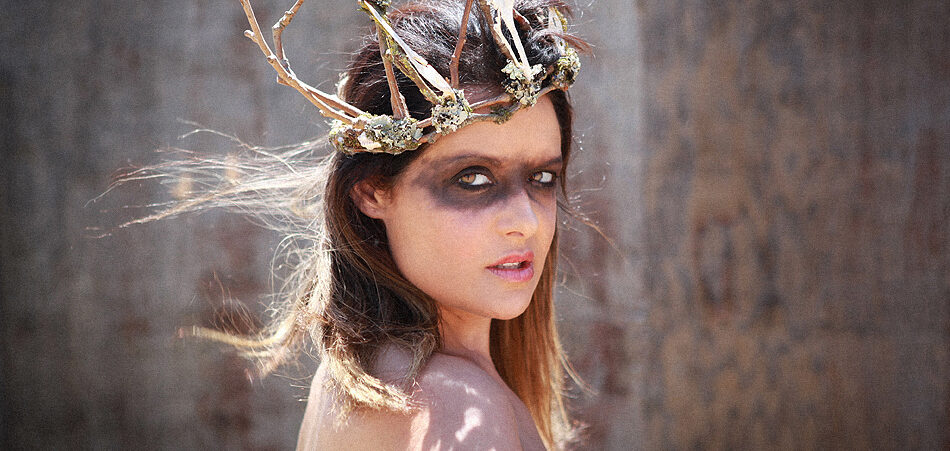 Opāru releases her video for her latest wistful single. Fusing electro-pop with dark eerie nuances,"Ghost To Follow" features stunning piano melodies, striking strings and ethereal vocals crafting a haunting and dramatic release. Thematically the song expresses an idea of living in the shadow of yourself as you long for the acceptance of someone else. Co-written by Josh Stevens (LMFAO, Jennifer Lopez, and Pitbull), 'Ghost To Follow' took influence from Aurora's 'Running With The Wolves'.
Opāru admits, "You are so strong and wise and powerful but you live in the shadow of who you really are so that people around you will accept you. You're so afraid that if you break through to your true beauty that you will lose those around you. So you stay silent and you keep your head down and hope that someday they will see you."
The brilliantly cinematic visuals use the scenic beauty of nature to represent life experiences. The powerful pull of water signifies a flooding of emotions and the deep vastness of the desert reveals the many trials we face. Overall the video beautifully illustrates the adage "what doesn't kill you only makes you stronger".
Los Angeles based Opāru aka Dianna St. Hilaire is known for her dreamy style of operatic vocals, constructing an innovative view of modern pop culture. Her music oozes with animalistic nature and is a reminder to listeners to follow their path and abandon fear. Watch the mystically masterful visuals for "Ghost To Follow" now.
Connect with Opāru : Facebook | Twitter | Instagram