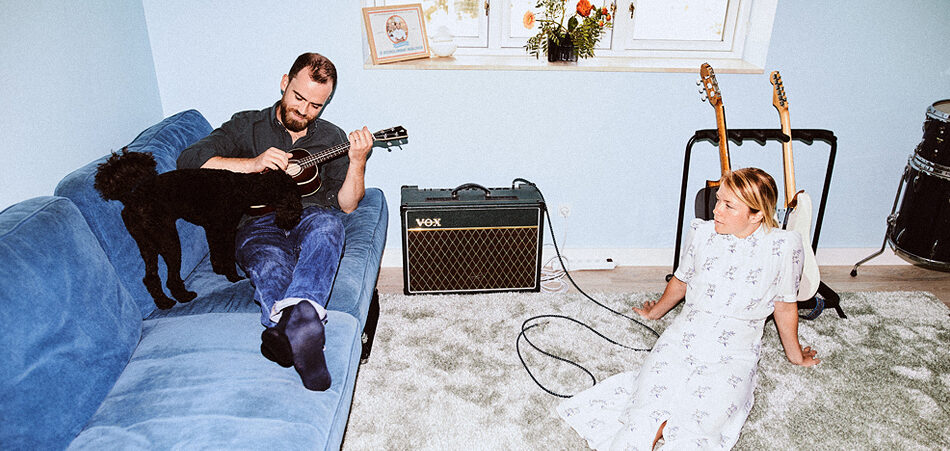 Best known for their hit single "Rabbit", a track that you'll instantly recognise, London-based mellow-psych band Moon Panda shape their exquisite collection of work into the mold of their debut EP Pastel Pool. 
Fronting the EP is the dreamy single "Rabbit", with its angelic guitar lines and preppy melodies. It sets an ethereal tone for the duration of the four-tracks. The duo's intricate, lush songs are infectious and intimate. Its tender tones are both haunting and captivating, making it one of the best debut singles of last year. Whilst drifting in and out of a psychedelic haze, "GUN" conjures up a darker outline with seductively woozy vocals. It's slightly trippy, but also rather elegant. 
Adding a hint of mystery to the EP, the brooding "On The Attack" is drenched in moody percussion. Overflowing with fragility, and singing "I don't want to hear you're sorry, I just want to be somebody who you love", the majestic nature of the vocal enhances the band's sincerity.
Speaking exclusively to EARMILK about the project, Maddy tells us: "This EP has taken us nearly two years to record and release - we'll try to be quicker on the next one! And so much has changed within that time frame. We've moved cities and then countries, played with so many different musicians, and really figured out who we want to be." 
Each song is atmospheric and spacey in different ways. Listening to them feels like swimming through pools of different pastel colors, so we called the EP Pastel Pool. We want our music to be very visual and always strive to create something that could bring someone to a another world - both just by listening or by watching our music videos. We're so happy that we've taken our time with this EP and that it's finally out!
Ending the sublime EP is the hauntingly beautiful "That Girl." With a sleek, delicate melody and patterned guitar lines, the track is an astonishing way to polish off the EP. Moon Panda are unbelievably incredible and Pastel Pool is pure ecstasy.