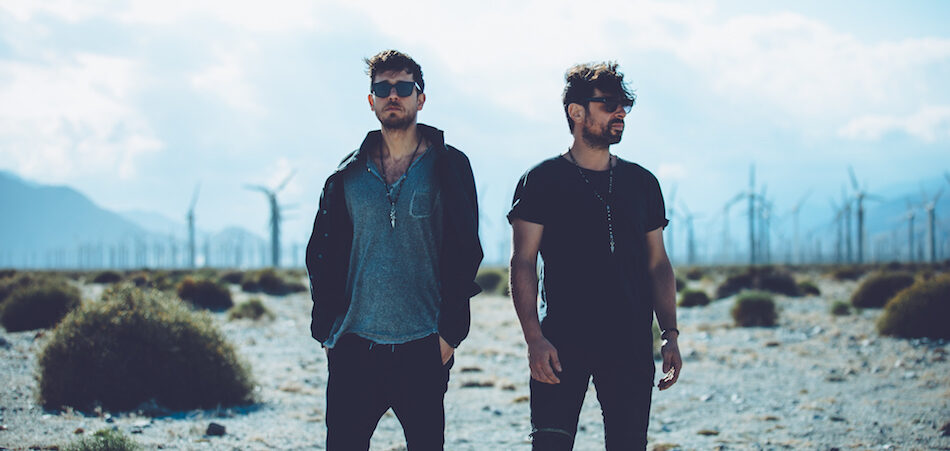 Bedouin have officially released their DJ set from their 2019 appearance at Burning Man. It's something that most people who haven't attended the event won't get to experience other than in person, as many acts who perform each year look to keep the event's "off the grid" notoriety close in hand. Bedouin subscribe to that mantra, deciding to post their live sets every other year.
Since joining as Bedouin in 2012, Rami Abousabe and Tamer Malki have made a name for themselves bringing sounds of the Middle East to the electronic underground. With Malki being from Jordan and Abousabe from Egypt, but both currently living in Brooklyn, they've been able to bring a new world view to the house music we know and the music of their heritage. It is obvious to frequent burners, but pairing a two and a half hour DJ set from Bedouin with the sands of the playa is an obvious match. As we enter into fall, it's been just enough time to get a refresher on what went down during the last week of August.
They shared on the Mayan Warrior SoundCloud upload, "Since 2013, Burning Man has always been a special place for us to present, explore, and share new original music and ideas... and this year was no different. We're very happy to finally share with you the recording of our set from Saturday sunrise on the Mayan Warrior."
To see Bedouin as their travels evolve on tour, check out their upcoming shows
here
.
Connect with Bedouin: SoundCloud | Facebook | Official Site