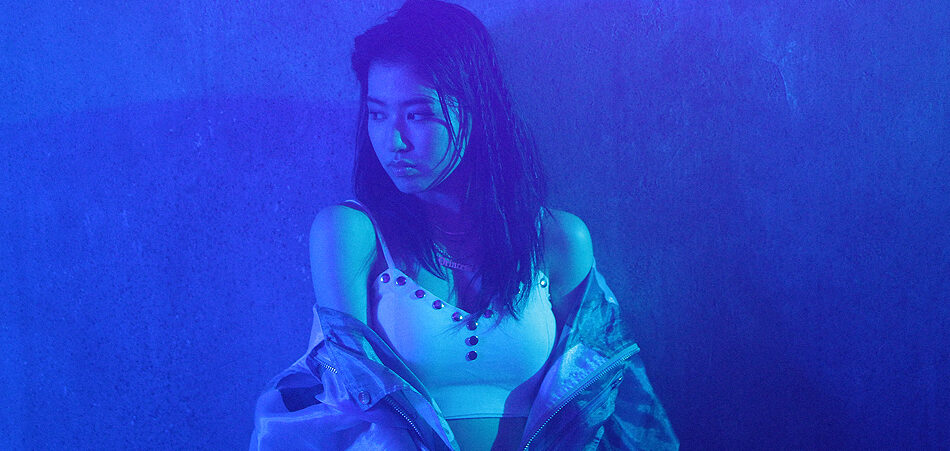 After starting her musical career in Japan, 21-year-old pop singer Mirei is ready to share her art with the rest of the world. Contrary to some of her successful Eastern counterparts, however, her mission isn't to bring Japanese culture to us. It is to simply tell her story, in the best way she knows how: intimate, honest songwriting. A trait made abundantly clear in her latest single, "Let Me Be."
"I'm so fucking done", she declares as a soft R&B production fills the air, complete with twinkling synths and head swaying percussions. As Mirei's monologue progresses, she finally breaks and softly croons "just let me be", defiantly shutting out all the voices and criticisms that led her here. "This idea came to me early on, when I was in school and then more so when I became professionally active as an artist in Japan," she shares. "The industry here... you have to fit into a certain mold but it made me question 'Who am I?' 'What do I want to do?' After that moment, I started to be more open and express myself little by little to the people around me and try to stay true to myself even now." 
And honey, staying true to yourself never sounded so pure. Mirei's astounding vocals sound like the audial form of snow. Soft and clean, with the ability to either bury you in its power or gently melt in your hand. But the truest and most pleasant surprise is the ease with which she is able to express herself within a soundscape that feels so familiar to us, yet is continents away for her. "Doing music in Japan is also exciting but the main goal of my life as an artist is to share my thoughts with the world through the music and give listeners courage... like the music I listened to gave me courage. Singing in English (the universal language) can help me spread the word even faster and to many more places. I can express what I'm feeling through my songs, without any translation really."
Stay tuned for more tracks from the Japanese sensation as her debut EP, Take Me Away, is scheduled for release in the U.S in 2020. 
Connect with Mirei: Facebook | Instagram | Twitter | Spotify