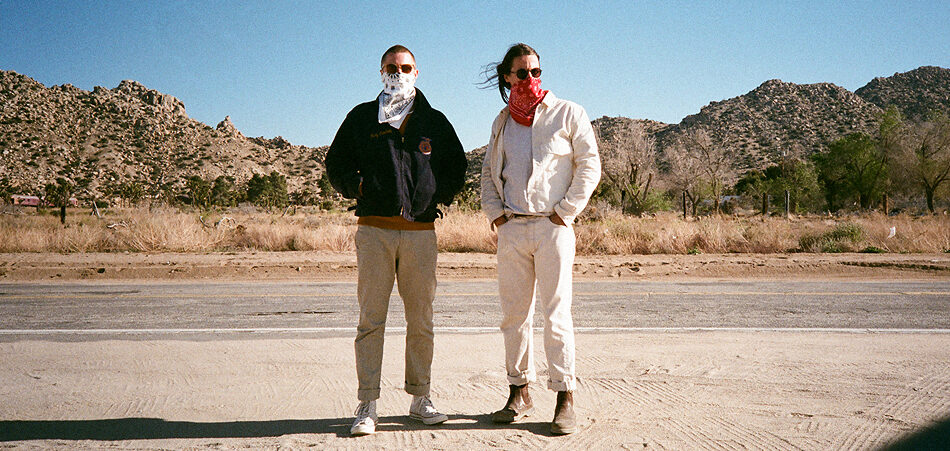 Live collective Jungle takes the reins for an after hours Back To Mine DJ session, traversing wide arrays of soundscapes for a euphonious showcase of the band's personal song collection.
"When asked what genre of music we like or create, we always answer explaining that we try not to hear music in genre but more in its sonic and emotion, and if it feels good then it is good," Jungle shares. "By that merit, we have conjured a list of far-reaching tracks and brought them together to sit harmoniously on this Back To Mine mix. Put together mostly in the confines of our London based garden studio, where many a late night gathering has taken place, the mix makes it way through pysch, Afro-beat, house and soul with some of our favourite tracks of the moment."
The mix begins with Barbara Moore's evocative "Steam Heat"; once written as a journey down a jungle river for the De Wolfe music library, the number now acts as a cue to begin their mix and one that fittingly, kickstarts an overflowing pot of sonic fusions. Listeners are submerged into the depths of 90's disco and recent house tracks, before being enveloped into the eclecticism of the mix's second half. From the lo-fi dream-pop picks to the symphonic soul sounds of Sly5thAve's "Super Rich Kids", Jungle has amalgamated a beautiful collection that melds past with present, leading the way into a neo-futuristic landscape.
From bedroom studio duo to talent-filled seven-strong live collective, Jungle—led by Josh Lloyd-Watson and Tom McFarland, shot to success in 2014 with their self titled debut album. Online word-of-mouth, rave reviews, and a Mercury Music Prize nomination led to immense success, burgeoning DJ careers, and a global tour that lasted two years. In 2018, Jungle released their second album For Ever—a compilation of lush, psychedelic, kaleidoscopic and romantic records that were defined by their journeys simultaneously geographical, professional and personal.
Tracklist:
1. Barbara Moore - Steam Heat
2. Inflo - No Fear
3. Merle - Fannie Likes 2 Dance
4. Manuel Darquart - Birds of Paradiso
5. Drumtalk - Red Haze
6. Admin - Space Cadet
7. Mocky - How It Goes
8. The Marías - Cariño
9. Sly5thAve - Super Rich Kids
10. Kamaal Williams - High Roller
11. Sam Evian - Next To You
12. BadBadNotGood featuring Kaytranada - Lavender
13. Jungle - Come Back A Different Day
14. Mansur Brown - Shiroi
15. The Flying Stars of Brooklyn - Live On
16. Sault - Masterpiece
17. Paul Cherry - Like Yesterday
18. HNNY - Sunday
Connect with Jungle: SoundCloud | Twitter | Facebook | Instagram