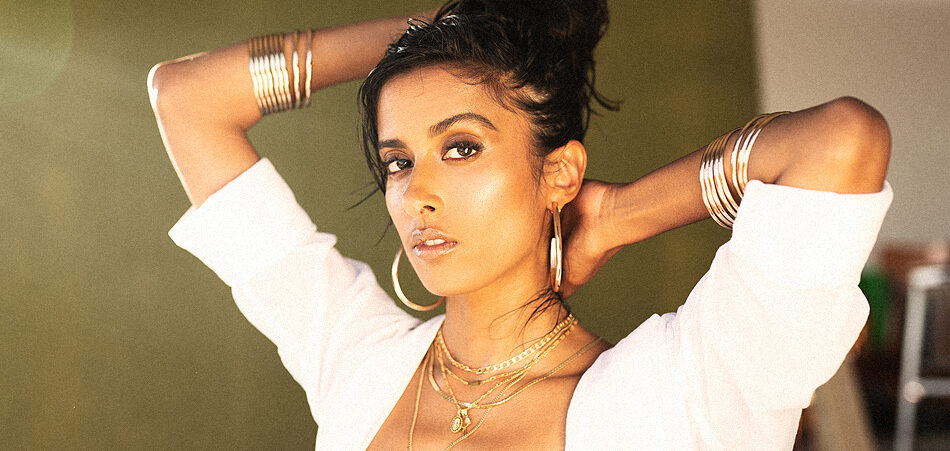 Is there anything more holy than a Latinx pop track with an eternal summer state of mind? How about one that combines the powers of a Canadian-Guyanese vocalist (Anjulie), a Mexican folk-pop tour de force (Natalia Lafourcade), and the verses of a Nigerian emcee (Phyno)?
Together, these acts have presented the worldly collective of "Holy Water", a track that makes as much of a statement with its list of creators as it does with its actual rhythm. And its consequent visuals don't disappoint. Featuring a colourful array of provocatively implied scenes, and even a "vagina tunnel", the title may imply holiness, but the video strays far from it. 
Directed by Clement Oberto and inspired by the artwork of Jana Brike, the video coyly takes the urban definition of a woman's flower and brings it to life. Visually stunning and intoxicating to look at, it captures the femininity of the song as well as all the rough edges that make it bloom into the track most fitting to play for shaking off those end-of-summer blues. 
Marking the first - and a long-sought for - collaboration with Lafourcade and Phyno, "Holy Water" reminds us once again of Anjulie's power as a vocal performer, and leaves us simply thirsty for more.