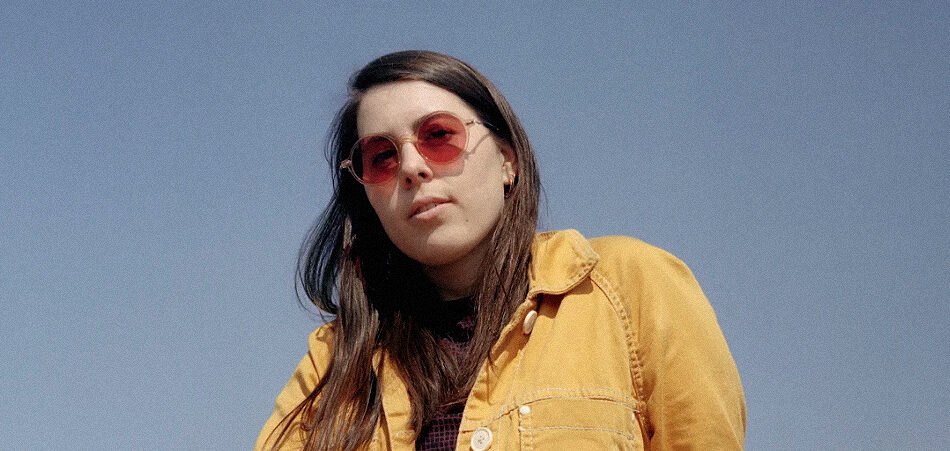 Dublin's Sorcha Richardson is a tender but powerful force quickly rising through the ranks of bedroom pop. Over the past few years, we've been comforted, enlivened, and outright rejuvenated with her gentle vocals and soulful lyrics. With her debut album finally looming on the horizon, she adds one more drop of sweetness to the soothing cup of tea that is her music with her latest single, "Honey". 
Slow but deliberate, "Honey" finds itself somewhere between the melancholic and the cathartic. A wistful piano melody and haunting vocals tinged with just the right amount of reverb are all this track needs. But that's not what makes "Honey" so sweet. Delicate and vulnerable, Richardson's songwriting exposes a soul wise beyond its years, and a heart open for the taking. 
"I wrote 'Honey' one night in the middle of winter, sitting at the upright piano in the house that I grew up in Dublin," she shares. "It was one of the first songs that I wrote after deciding that I was going to make an album, and it helped me figure out a lot about what the album would be. With this song in particular, it feels like the less I say about it, the better. But I guess it's just my attempt to articulate how it feels when somebody new comes into your life, very unexpectedly, and completely knocks you off your feet. And you're just scrambling around the wreckage of whatever that is, trying to make sense of it all."
Richardson's debut album, First Prize Bravery, is scheduled for release on November 8th. 
Connect with Sorcha Richardson: Facebook | Twitter | Instagram | Spotify