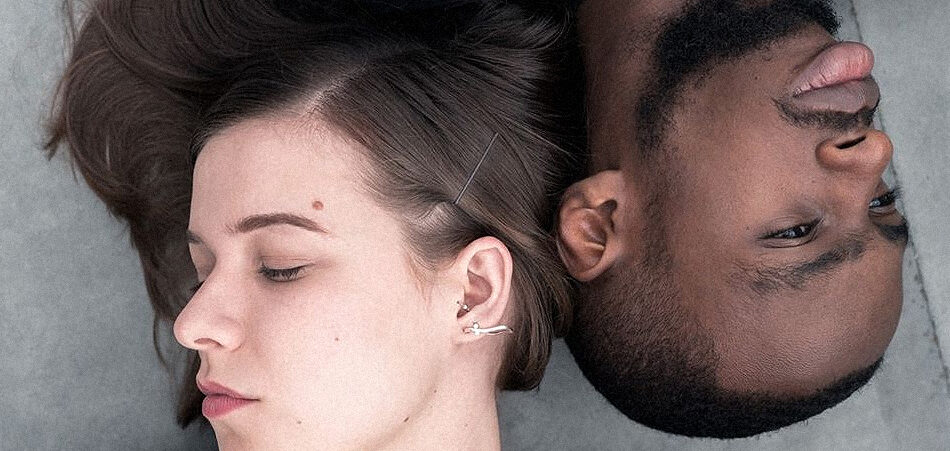 If the goal of music is to evoke emotions in the audience, then LE SON's latest single "Madness" passes with flying colors. The London duo of Emily Ady and Liam Fergus are gearing up for the release of their new self-titled EP on October 11 via Squareglass and the new track, with its accompanying video, showcases the pair's mesmerizingly unique sound that will enrapture listeners in their world of swirling production and charged feelings.
LE SON delivers an astounding level of restraint on "Madness," which combines with the emotionally turbulent subject matter to provide a delectable level of tension amid the subtle soundscapes. Over Fergus' hauntingly warbling synth chords, Ady sings about a romance that is tragically not reciprocated. Her warm delivery makes for an intimate listening experience, even as her melodies soar into the stratosphere in the latter half of the track. With instrumentation that remains sparse throughout, listeners can get lost in Fergus' dense harmonies that provide a proper soundtrack to emotional adversity. The fascinatingly visceral impact of "Madness," achieved by LE SON's expert musicianship and understated taste, make the track an enticing preview of the forthcoming EP.
Stream or download "Madness" here.
Connect with LE SON: Facebook | Twitter | Instagram | Soundcloud