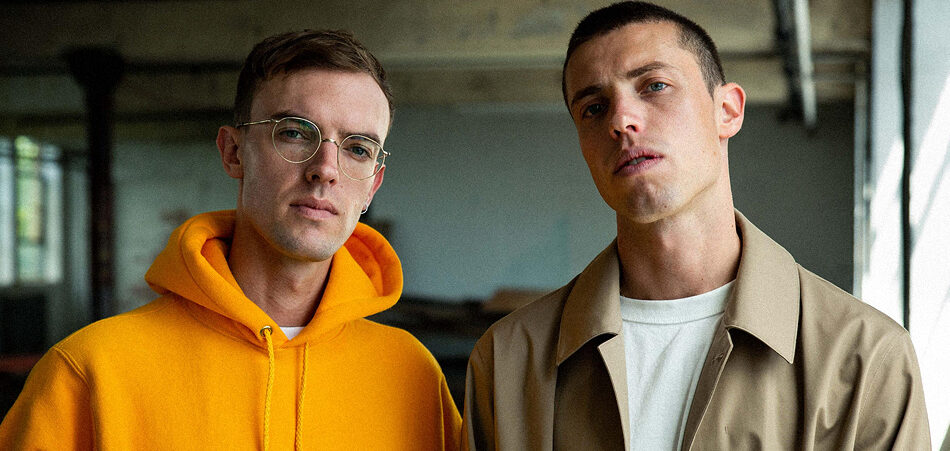 Peckham-based DJ and producer duo Chaos In The CBD will be embarking on their In Dust We Trust (IDWT) UK & Ireland label tour soon and in light of the news, have released their newest track "Come Together" from their forthcoming 12" Come Together / Digital Sound.
"Beans, Sable and I had been spitballing the idea of running a label for several years prior to moving to London in 2012," Louis from Chaos In The CBD shares of the new label. "The turning point was getting a tattoo of IDWT on my arm in Paris, which for me meant I had to follow through with the project. After a long period of back and forth and feelings of trepidation leading up to the first release, the label has since gone from strength to strength. 
The purpose of IDWT has always been to serve as an outlet to release our own music without being at the mercy of external labels, whilst also retaining full control of the project both musically and aesthetically. Our goal has always been to release timeless music that we will be proud of for decades to come. It's been a natural progression since conception, and running label nights feels like the next logical step and will allow us to highlight some of our exceptionally talented DJ friends."
A jacking, percussive heavy hitter, "Come Together" is a searing exposition of robust bass and rolling synths, continuously ascending with heavy confidence. Infectious vocals are key to the track and as they come into play, the duo showcase their mastery of dance music with careful integration of cosmic twinges and furthering their relentless domination of the soundscape.
The In Dust We Trust label tour will see the duo playing extended sets on a six-stop tour across the UK and Ireland, with stops at Manchester's Hidden, London's Corsica Studios and Brighton's Patterns, with support from IDWT label co-founder Jon Sable.
Upcoming In Dust We Trust Tour Dates: 

4th Oct - In Dust We Trust @ Hidden - Manchester 
5th Oct - In Dust We Trust @ Coroners Court - Bristol
18th Oct - In Dust We Trust @ Corsica Studios - London
22nd Nov - In Dust We Trust @ Wire - Leeds
7th Dec - In Dust We Trust @ Patterns - Brighton
14th Dec - In Dust We Trust @ Wigwam - Dublin 
Connect with Chaos In The CBD: SoundCloud | Twitter | Facebook | Instagram