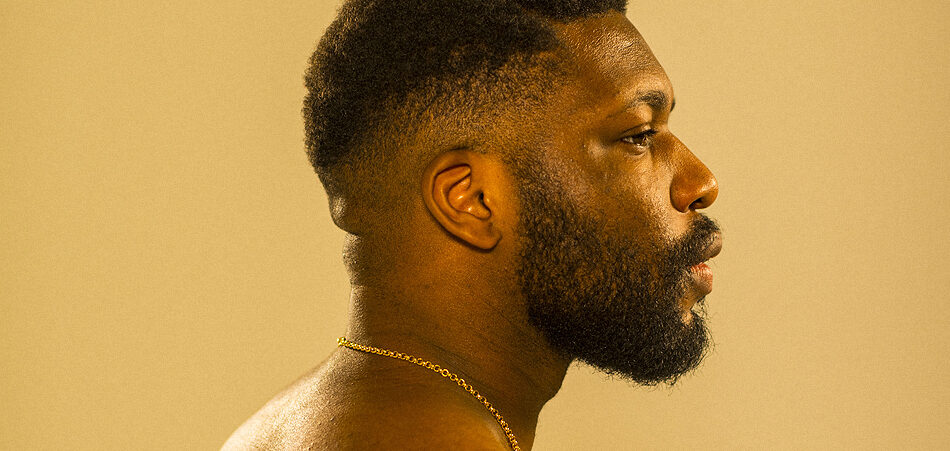 There are very few musical artists out there who can truly say that their work exists in a universe of its own. Tony Njoku is one of those artists. The Nigerian-British artist is preparing for the release of a new album entitled Your Psyche's Rainbow Panorama next month and has delivered another preview with audio and video for the track "Confident." The track has a unique sonic palette and impactful visuals, showing once again that Njoku's singular approach to his art doesn't sound or look quite like anything else.
From the song's first moments, the frenetic electronic percussion and waves of synths flowing through the mix make for a somewhat unsettling yet wholly captivating sound that fits with Njoku's complex theme. When he enters with his signature soaring vocal delivery, we hear him grappling with the confusion of being made to feel worthwhile and confident by another person and not knowing how to handle it.
The gripping video, which was directed by Max Jedwab and pays homage to Steve McQueen's 1993 film Bear, also taps into the themes of complicated friction with an erratic back-and-forth between Njoku and another character played by Folu Odimayo. Njoku describes the source material as exploring, "questions around masculinity, homoeroticism, race and violence where the characters encounter shifts between moments of tenderness to aggression," which plays out with engrossing results in the "Confident" video. His enchantingly unpredictable musical style and deeply personal writing style should make the upcoming album one to remember.
Your Psyche's Rainbow Panorama will be released on October 4 via Silent Kid Records. The album is available to pre-order here.
Connect with Tony Njoku: Facebook | Twitter | Instagram | Soundcloud