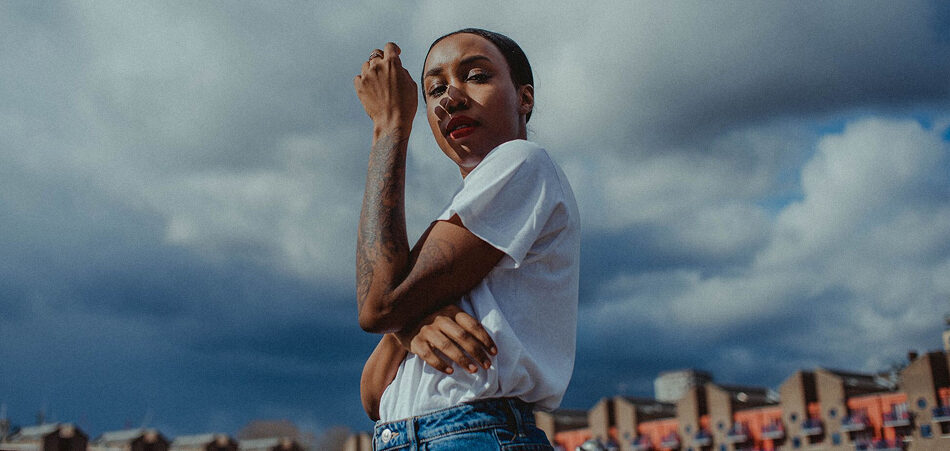 In a crowded field of extraordinary musical talent from London, Ego Ella May still stands out. The South London native is preparing for the release of her debut album So Far on Tru Thoughts with the re-release of her single "Tea & Sympathy." The sultry track was produced by Wu-Lu and Budgie and showcases Ego Ella May's captivating vocal style and unique approach to songwriting. The forthcoming album is a long overdue anthology of her recordings up to this point and is set for release on September 18.
With a plodding pace and repeating bass line that will get any head nodding, "Tea & Sympathy" delivers an exquisite blend of punchy beats and ethereal soundscapes. Ego Ella May allows for an extended introduction before entering with her vocals but the results are more than worth the wait. As she delivers her first lines, it's abundantly clear that she is unlike any other artist. She sings, "Love makes the world go 'round / what goes up must sure come down / waitin' for our downfall now / as you see it makes no sense to me." The combination of her relaxed lead vocals with sparkling harmonies layered in throughout create an absolute feast for the ears. With the release of "Tea & Sympathy," fans of progressive soul music can rejoice in knowing that Ego Ella May is putting out the full-length album she has long deserved.
So Far is available for pre-order here.
Connect with Ego Ella May: Facebook | Twitter | Instagram | Bandcamp