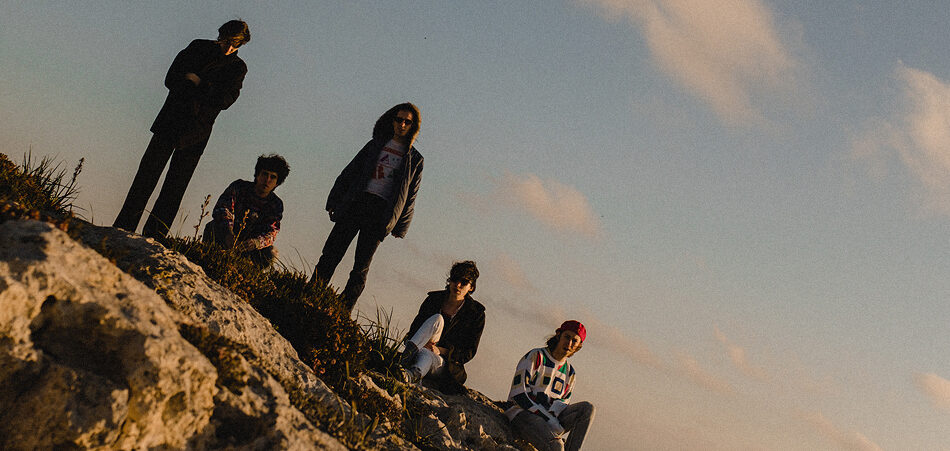 Following their incredible track "To Feel Good", Swim Deep share yet another breathtaking track "Sail Away, Say Goodbye" from their highly anticipated upcoming album. 
For a band who are entirely explorative in their musical ways, their ability to encapsulate incredibly important yet uplifting messages in songs is captivating. Despite it's whimsical yet somehow fragile melody, the track addresses the emotions surrounding dementia and the pain it causes those nearest to you.
"I wrote 'Sail Away' in about three hours on a Casio keyboard," says frontman Austin Williams. "I started singing 'sail away' and didn't know what it meant, later realising it was a way of coping with slowly losing my grandma to dementia - the awkward struggle of losing a loved one. A long farewell of sorts."
With its wizardry electronics and euphoric, almost power-grabbing chorus, "Sail Away, Say Goodbye" is another piece of art from the Swim Deep boys. With its accompanying visuals seeing the band trapped in the middle of the ocean, suddenly overcome with the reality of sinking, the track emphasizes it's key messages - to struggle, to reflect, and to survive. 
Swim Deep's upcoming album Emerald Classics is set for release on October 4, and the band are heading off on a UK tour throughout October.
October UK Tour Dates
5th - Brighton, The Haunt
6th - Cardiff, The Globe
8th - Bristol, The Exchange
9th - Southampton, The Loft
10th - Leicester, O2 Academy
11th - Liverpool, District
13th - Glasgow, Stereo
14th - Newcastle, The Cluny
15th - Leeds, The Wardrobe
19th - Manchester, Band on the Wall
20th - Nottingham, Bodega Social Club
21st - Norwich, The Waterfront
22nd - Cambridge, The Portland Arms
24th - London, The Garage