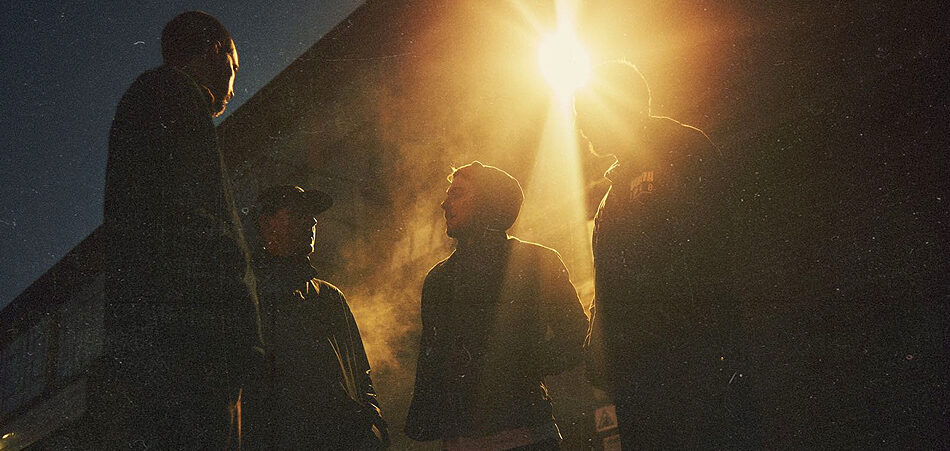 London may get the most international attention for a music scene in the U.K., but don't sleep on Leeds. One example of the budding talent from the lesser-known city is the collective Gotts Street Park. The group has collaborated with artists like Kali Uchis, Mabel, and Rejjie Snow, and has now stepped out with a new single and video entitled "Bad" that features the London-based vocalist Zilo. The collaboration is entirely seamless as Zilo's silky delivery fits right in with Gotts Street Park's moody, soulful instrumentals.
As the title suggests, "Bad" explores the boundaries of morality with a fitting soundtrack of dark harmonies and an understated yet thumping beat. The group's live instrumentation gives the track an undeniable human touch that would be impossible to replicate with digital programming, further complimenting the sensual theme. With a combination of tasteful solo and layered vocals, Zilo sings about a forbidden romance with the words, "When you know that I can't have something / It'll make me want it more 'cause / you've got me thinking all about you / yeah you're bad and you know it." Her engrossing vocals on top of GSP's exceptional musicianship make the track stand out and will hopefully garner more attention for the group and the larger artistic community in Leeds.
Stream or download "Bad" here.
Connect with Gotts Street Park: Facebook | Twitter | Instagram | Soundcloud
Connect with Zilo: Facebook | Twitter | Instagram | Soundcloud