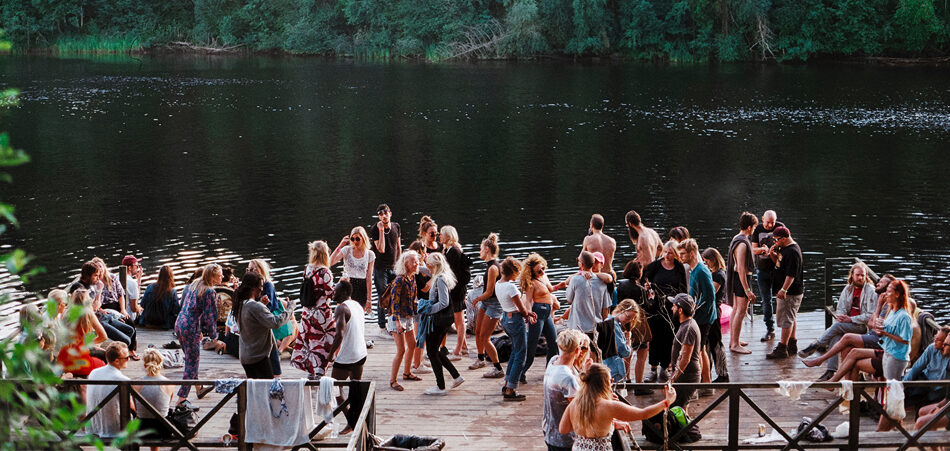 Everybody Eats is hungry. The Stockton-based hip hop trio just released their self-titled debut project, and it's clear these dudes are feasting on emcees like it's all-you-can-eat pancake month at IHOP.
Everybody Eats, comprising seasoned emcees Steve Spiffler and Pyro, and burgeoning producer Jba1k, bring much-needed sustenance to a hip hop ecosystem that is largely devoid of genuine, substantive music. Hear for yourself below.
Central to each track on Everybody Eats is the mighty one-two punch of Spiffler's and Pyro's singular deliveries and layered lyricism. Jba1k also chimes in on occasion with bars of his own. The latter's diverse portfolio of different sounds—with a few assists from Pyro—gives the two rappers the soundscapes they need to articulate their thoughts on the daily grind, staying resilient, and ensuring their friends and family get fed.
Standout songs on Everybody Eats include "Champagne Toast," a sped-up throwback ditty ("Stay Down"), and the opening title track that kicks off the project in catchy fashion. Arguably the most impressive track is "Ain't Shit Changed," highlighted by a masterful hook and potent, in-your-face punchlines.
Look out for more heat from Everybody Eats as 2019 enters its home stretch. With a fresh sound, and an entire city behind them, the group is primed to disrupt the pecking order and feed all of the hungry hip hop heads out there.
Purchase/Stream Everybody Eats