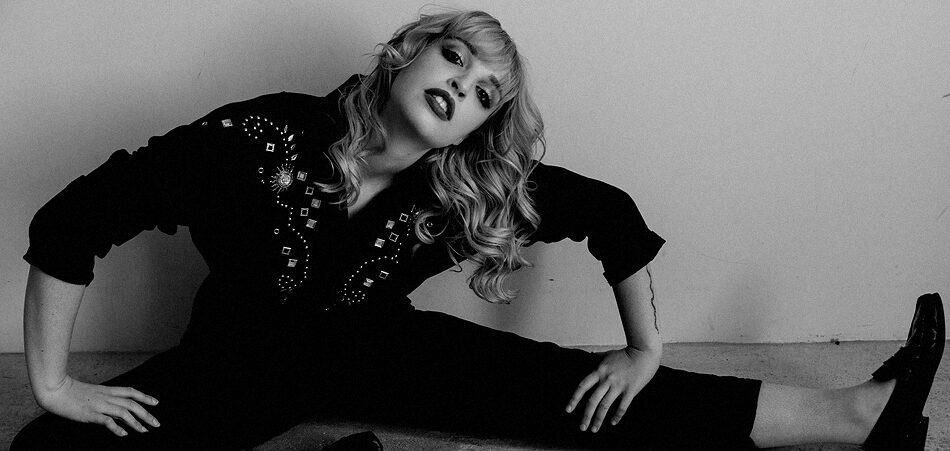 Alt-folk artist Elizabeth Moen unveils her latest visuals for the single "Headgear". Featuring swampy electric guitars and stunning soulful vocals, "Headgear" is an empowering anthem of resilience in the face of mental health challenges. Dealing with depression herself, the singer-songwriter uses music as an outlet to help relieve the struggles of daily life.  Moen's visuals for "Headgear" takes viewers on a ride through her changing emotions using color as a parallel.
 "Headgear" is the first new single Moen has released since her highly acclaimed sophomore LP A Million Miles Away.
"The song 'Headgear' came after a bad morning headache," Moen reveals. "After sinking into a depression and feeling like I couldn't get out, then finally talking to others and embracing the ups and downs, I wrote this song congratulating myself on powering through a day and the little things... 'Headgear' shows our strength and vulnerability all in one."
Elizabeth Moen's music focuses on the difficulties that coincide with a basic need for growth. Carefree yet also somber, her lyrics illustrate what it's like to be alive and the struggle to balance the various emotions we go through as humans.  
Moen's toured throughout the Midwest and western United States alongside Europe supporting artists such as Lake Street Dive, Margaret Glaspy, Houndmouth and Lissie.  With stunning new visuals that give viewers the chance at a deep look into the personal life of Moen accompanied by an ongoing tour, there are big things coming from Moen. 
Connect with Elizabeth Moen: Facebook | Twitter | Instagram 
Tour Dates:
Oct 2 - Pittsburgh, PA - Smiling Moose
Oct 3 - Buffalo, NY - Rec Room
Oct 4 - Burlington, VT - Foam Brewers
Oct 5 - New York, NY - Rockwood Stage 3
Oct 6 - Philadelphia, PA - MilkBoy
Oct 7 - Washington, DC - DC9
Oct 8 - Carrboro, NC - Cat's Cradle Back Room
Oct 9 - Decatur, GA - Eddie's Attic
Oct 10 - Chattanooga, TN - JJ's Bohemia
Oct 11 - Birmingham, AL - The Nick
Oct 12 - New Orleans, LA - Poor Boys Bar
Oct 25 - Ames, IA - KURE Fest
Nov 1 - La Crosse, WI - Charmant Hotel
Nov 6 - Treviso, Italy - Eden Cafe
Nov 7 - Perugia, Italy - Marla
Nov 8 - Chieti, Italy - Primo
Nov 9 - Colonnella, Italy - Tatoo Village
Nov 10 - Pontedera, Italy - Vivo
Nov 12 - Milana, Italy - Nibada
Nov 13 - Forli, Italy - Diagonal
Nov 14 - Padova, Italy - Secret Concert
Nov 15 - Verona, Italy - Osteria ai Preti
Nov 16 - Pinerolo, Italy - Espresso
Nov 17 - Verese, Italy - Twiggy
Nov 18 - Piestrasanta, Italy - Secret Concert
Nov 19 - Roma, Italy - The Yellow Bar
Nov 21 - Terni, Italy - Mishima
Nov 22 - Vitulazio, Italy - Mr Rollys
Nov 23 - Sora, Italy - Deliri Cafe
Nov 24 - Latina, Italy - Sottoscala