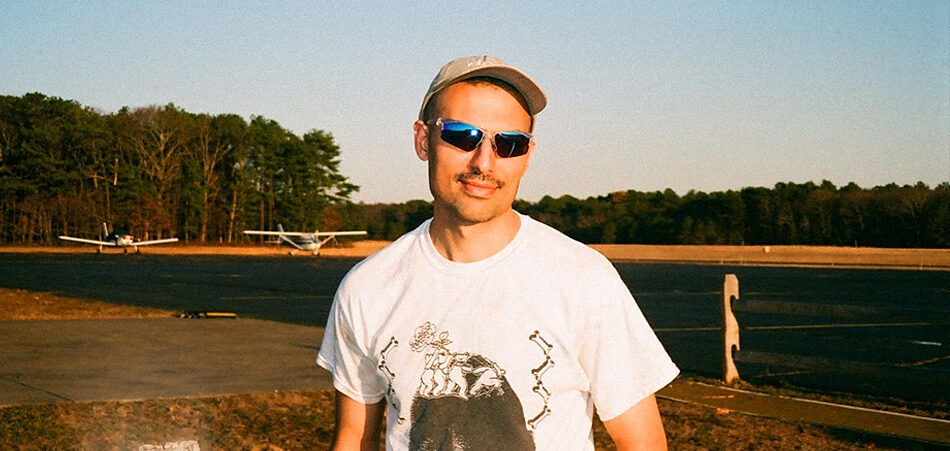 Electronic music is never one to disappoint but with the influx of new artists, standing out involves a bit more of an unusual undertaking. A new name to the scene, DJ ST THOMAS brings an unexpected brand of lo-fi electronica to the table through his debut single "FODDER". The New York-based Persian experimental electronic artist traded in his beat-making inclinations for a fuzzed-out, experimental scheme, embarking on a creative exploration propelled by the concepts of transitory love.
A warped, cyber-aesthetic piece of psychedelia and electro-funk, "FODDER" marks the beginning of his creative journey—a pre-empt to his forthcoming EP. "MATRIMONY as a whole explores the concept of transitory love," DJ ST THOMAS says of his EP. Perhaps more so, the epitome of impermanence as a whole and with "FODDER", showcases the aforementioned with a peculiar brand of electronica. "FODDER" illustrates how the abundance of connection in the digital age can be so easily discarded."
Arranging a dynamic flow of nostalgic funk, reggaem and pop, "FODDER" is quirky yet sophisticated in sound, complemented by a backdrop of contemporary rhythms and laidback groove. DJ ST THOMAS seamlessly blends buoyant, abstract cadences with tropical accents and laid-back vocals for a transcendent reverie, one that echoes timelessness with ease. With the verse, "I'll tell you what I want now / You tell me what you need now / I can barely see the other side / Changing lanes was another life", the artist explores the complexities of love—from finding it and having it, to temporarily misplacing it—bringing us into an eclectic narrative like no other.
A skilled guitarist, bassist, and pianist, Pedi Hashemian of DJ ST THOMAS takes inspiration from the soundscapes of Toro Y Moi, Star Slinger, and Tame Impala. The name DJ ST THOMAS is derived from the idea that everything that's musical is a simply a curation of sounds; it is also derived from a conversation amongst friends that led to watching Thomas the Tank Engine mash-up videos. Hashemian decided to combine his interpretation of what a DJ is while paying homage to everyone's favourite steamy tank engine. 
Connect with DJ ST THOMAS: SoundCloud | Instagram
Photo credit: James Rönkkö