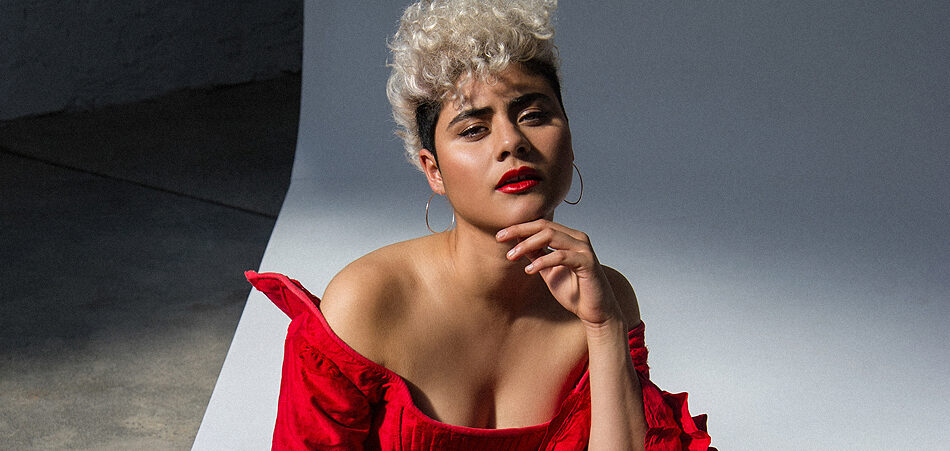 Latin Australian singer-songwriter Jessica Cerro, better known under her moniker Montaigne, calls for change and movement on her anthemic single "Ready." The alt-pop offering presents Montaigne in a golden light that is fueled by the askew awakening set by the current social and political environment. Acting as the second single from her forthcoming LP Complex, due August 30 via Sony Music Australia, "Ready" ignites one of the many worldly themes that could be dissected on her sophomore album.
Starting with lines of frustration that rise above heavy and robust drum cracks, the track builds to the first sparks of motivation. Gradually assembled under the sustained breath of Cerro, we hear the artist's bubbling messaging embedded in each verse that nears the climatic hook. Isolated vocals on the break demand the listener's attention, and sees Cerro climb from fear to regaining control. Tinkering layers soften the contemporary, rough edges, and are sweetly marinated in a pop stew. 
Sealed with Cerro's amazing vocal range, "Ready" becomes more than a pleasant, righteous shrill, but an ample call of activism. The artist explains, "To me the song is about this political moment, where humanity is starting to realise how actually cooked this planet is, that it never had to be like this, and that we have the power now to overthrow those who've forced us into this corner."
To celebrate the release of Montaigne's forthcoming album Complex, which is available for pre-order, Montaigne will be playing a string of shows throughout Australia in November.
Connect with Montaigne: Facebook | Twitter | Instagram | Spotify