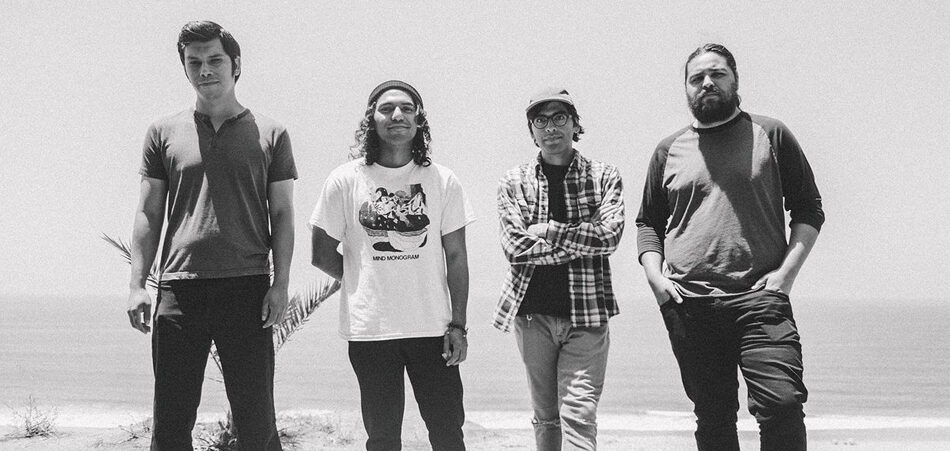 Whether you're chasing faces in the dark, or in the case of Los Angeles' Mind Monogram, rabbits, the magic doesn't come from what you find at the end of the tunnel, but from what you lost. The quartet's finest and most peaceful state is fittingly heard on their return, "Chasing Rabbits" via Cosmica Records. A serendipitous trip that etches as a silhouette of time – an aspect played with on numerous occasions by the band – that lingers with a shape-shifting, acidic production and kismet lines.
Following-up 2018's Ivory Hall, the conceptual essence of the track seems to remain, while alluding to various past references throughout their discography, inevitably completing the cycle before preceding to a higher realm. Drummer Bryan Mejia's astute timing and electronic backbeat fades into the track's altering waves early on, and is welcomed with a weightless, melodious charm that intact the foundation of "Chasing Rabbits."
Soothing chords, by the plucks of Christian Caro, press frontman Edgar A. Ruiz's signature high registers to a muted relaxation this time around, walking away from lavish reverb. Paired with vocal assistance by bassist Billy Azurdia, the dynamic split walks the dismantling, alternate realities presented by the band: "Losing lucid from my brain / Losing lucid feels so strange."
Closing with a spirited, harmonious gathering, the fruitful and lucky nature of the band's muse, subjectively speaking as a rabbit, finally peaks. Brimming with a completeness, ironically while losing oneself, "Chasing Rabbits" very wells defines the fresh direction of the band. Not so much an abandonment of sound previously heard, but baring each member for a singular installment. As the track follows the mind altering consequence, or blessing, from its wandering characters, freedom seems to be finally heard.
 Connect with Mind Monogram: Facebook | Twitter | Instagram | Soundcloud | Spotify