This past weekend EARMILK attended the 2019 BET Awards and we were able to interview some of your favorite new artists on the red carpet. The traditional "red carpet" was actually blue this year, which many believe was to honor the life of hip hop legend Nipsey Hussle. Many fans worldwide recognized Nipsey not only as an iconic rapper but also as a humanitarian that consistently used his platform to uplift people of color. In honor of Nipsey Hussle's positive impact on the black community, EARMILK asked upcoming rappers and R&B artists walking the carpet this year how they planned to use their platform to inspire the black community. 
PnB Rock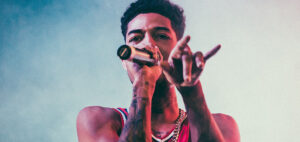 PnB Rock is one of the hottest new rappers hailing from Philly. Back in 2014, PnB Rock released is debut mixtape Real N*igga Bangaz and by 2017 the artist was a part of XXL's Freshman class. Since then, the rapper has collaborated with several other hot names in hip hop and R&B like Wiz Khalifa, Tory Lanez. Tee Grizzley, and A Boogie Wit da Hoodie. To date, his newest collaboration has been with Chance the Rapper and Ed Sheeran on Sheeran's new song "Cross Me".
How do you want your music to impact the black community?
"I just want people to keep getting lessons. See that you could be young, struggling, come from nothing [and] make yourself into something. You don't got to be playing ball or selling drugs. People make money of music too."
Connect with PnB Rock: Twitter | Instagram | Facebook | Spotify
YK Osiris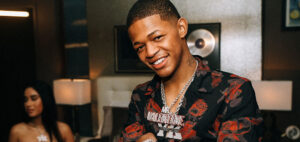 The Florida rapper and R&B vocalist YK Osiris has been killing the music game creating some of the most popular teenage love songs in hip hop and R&B today. His hit song "Worth It" made it to the Billboard Hot 100 and has accumulated over 41 million views on YouTube. One of his most recent accomplishments was being named one of the ten artists featured on XXL's 2019 Freshman class list. 
How do you want your music to impact the black community?
"I want them to understand that [a black woman's] worth is very high. A lot of men don't understand that. These women need to be treated good and [ I wanted] it to come from a young black African American."
Connect with YK Osirus: Twitter | Facebook | Instagram | Spotify
Lucky Daye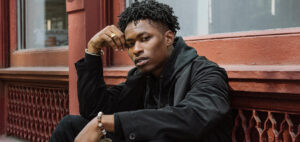 Lucky Daye is an R&B singer and songwriter whose career has recently taken off in the music industry. 2019 has been an amazing year for the artist considering he has been on tour with Ella Mai and has recently released his debut album Painted.  He even performed his hit song "Roll Some Mo" at the 2019 BET Awards this past weekend.
What is your message to the black community? 
"My message to the black community is to first stay positive. Stay vulnerable. Be aware but don't love with fear. Love on purpose. Look at somebody and find something positive to say first on purpose."
Connect with Lucky Daye: Twitter | Facebook | Instagram | Spotify
DDG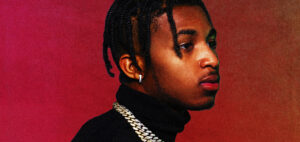 The 21- year old rapper hailing all the way from Pontiac, Michigan has been making great content for years now. DDG's YouTube channel created over 5 years ago definitely helped sparked the overwhelming success he receives today. Recently DDG has taken his music to the next level making tracks with other upcoming singers and rappers like Queen Naija, Blac Youngsta, YBN Nahmir, and G Herbo. 
How do you want your music to impact black people?
"I want to motivate people, that's my main thing. I want to inspire the kids. When you listen to my music I want you to turn up but also feel empowered in some type of way."
Connect with DDG: Twitter | SoundCloud | Facebook | Instagram
Armon & Trey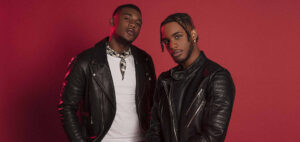 The dynamic pop and R&B duo, Armon and Trey, first built up their popularity on multiple social media platforms such as Vine, Instagram, and YouTube. Less than 5 years ago the two Detroit natives took up music and have been formulating great musical content since, gaining them even a larger audience. Their hit song "Forever" has been streamed over 14 million times on Spotify and the two siblings have been able to collaborate with other artists like YoungBoy Never Broke Again.
How do you want to inspire the black community?
"Dreams are kind of like forbidding within the black community as far as chasing them. [We want to] tell the black community to chase your dream no matter what."
Connect with Ar'mon & Trey: Twitter | Facebook | Instagram | Spotify
Check out more of EARMILK's coverage on the 2019 BET experience here.