It is easy for Pittsburgh native Robert Balotsky's, who goes by the stage name of Buku, to melt your brain and make you say "YEAHBOi," as he absolutely demolishes the stage with his signature bass-doused soundscapes and pounding drops. With that bouncy head banging melody in mind, his new track "To Ya Brain" is well equipped for all those festival goers who are down to get a little wonky this festival season 
Starting off with a slow tempo build up to gradually bring you in a state of bass hypnosis, it is clear that Buku's ability to push the envelope within the realms of his ever-flourishing genre is natural. Phasing into the staggering synths and throbbing bass-lines, Buku's intricately crafted soundscapes are brought to life along with numerous vocal overlays reminding you that he is now in control. The track's infiltrating bass knows no bounds and is only a taste of what to expect this year from this bass heavyweight.
Following the end of accompanying  Space Jesus during the Temple of Noom Tour, Buku just revealed his very own U.S. tour, which will hit thirty different cities in twenty-two states across the nation. With a plethora of new releases slated for the latter half of the year, Buku exhibits absolutely no signs of slowing down and will only continue to further solidify his standing within the forefront of the bass scene.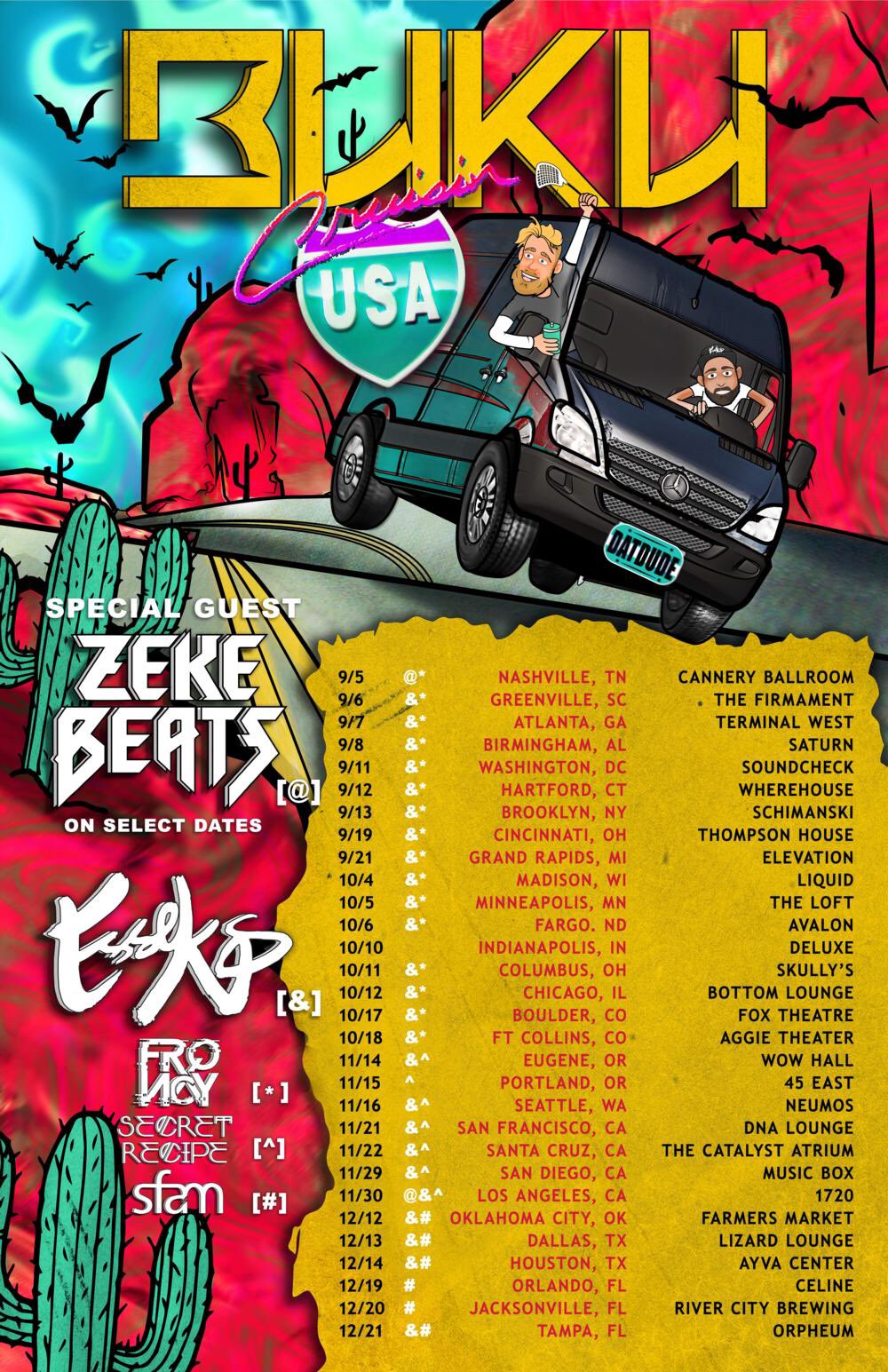 Catch Buku accompanied by ZEKE BEATS for their first stop of the tour at the Cannery Ballroom on September 5th.
Connect with Buku: Facebook | Twitter | Instagram | SoundCloud