While festival season un-officially starts with Ultra and Miami Music Week, it really kicks into high gear in the summer, with EDC LV, Bonnaroo, Electric Forest, and many more other EDM festivals dominating the scene (and our wallets). With so many awesome festivals to choose from, it can be hard to choose from, it can be difficult for a newer festival to differentiate itself amongst such a stellar, competitive crowd. But if you're located within the regional Southeast, there's one festival in particular you should check out.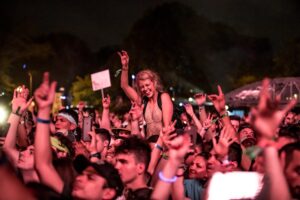 Enter Shaky Beats, which has become one of the best smaller-scale festival experiences for the region. Founded by Tim Sweetwood in 2015 as the sister-festival (and now natural corollary) to indie/folk/rock festival Shaky Knees, the two "Shaky" festivals combined flow naturally from one week to the next and carved out an impressive niche in the Southeast's overall music scene. While the aforementioned super-festivals attempt to overwhelm you with visual and audio stimulation, the Shaky festivals have differentiated themselves by focusing on smaller scale, more intimate experiences. Located in Atlanta's Central Park, the grounds only held four stages, each well-isolated from the other to prevent any sound bleed. But while the festival grounds felt relatively large, at no time did you feel all that removed from the city, as the Atlanta midtown skyline decorated the background. Overall it was a good mixture of immersion and isolation, without having to trudge out to some remote location.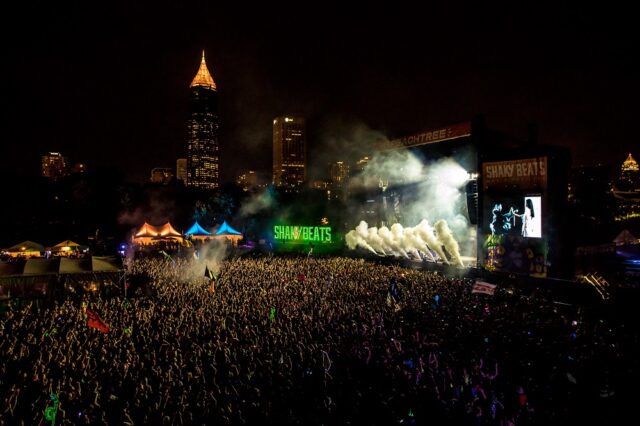 While the festival was smaller in terms of geographical area and attendance, the sponsors still threw down some impressive stage visuals. Two of the stages in particular were as impressive as some of the side stages at larger-scale events, with full LED and laser support once night arrived. Moreover, while weather is always a potential issue at these sort of events, the gods were kind enough to hold the rain off until the festival ended, and somehow we avoided a torrential downpour altogether!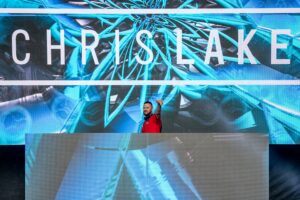 Again, while the festival was smaller in scale, you couldn't tell from any of the performances. The lineup contained a number of bigger names from multiple EDM genres, and every artist seemed to bring a solid A game. Highlights (for me at least) included Chris Lake, who brought his usual bass house charm to the mainstage, and RÜFÜS DU SOL, who closed out the mainstage with an electrifying tour set. But to be honest everyone I heard seemed to play an impressive set. 
But enough of me rambling. If you're located anywhere near the Southeast and consider yourself an electronic music fan, Shaky Beats is definitely worth checking out. And hey even if you're not, with the festival being so centrally located, it's perhaps with a visit to try Check out the photo gallery below for more evidence on why you should. 
*All photo cred to photographers as marked on images*
Connect with Shaky Beats: Official Site | Facebook | Instagram