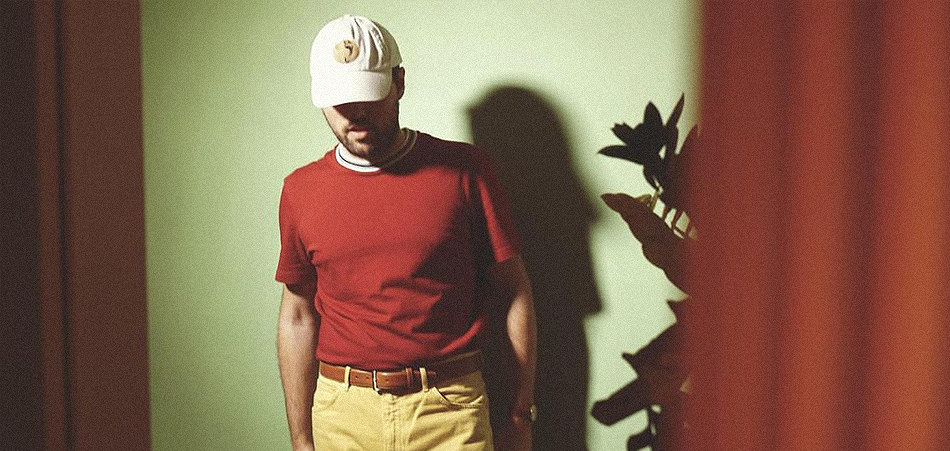 After losing a label deal and finding the urge to move in a fully independent direction Stockholm collective NEIKED emerge with their debut album Best Of Hard Drive. The album presents a collection of their greatest hits and lucky for our EARMILK readers they've kindly broken down each and every track on the album, sharing everything from inspiration, personal stories, and anecdotes, to the creation of the album. 
If you're not familiar with NEIKED yet, the group was founded by successful songwriter Victor Rådström who put together a collective of rising Swedish artists, producers, writers & vocalists, cultivating an independent and creative zone to make and release music they enjoy. Comin up from humble basement production sessions to securing a top 10 song in 10 countries with the breakout hit, "Sexual," the band has put together a unique sound that is equal parts mainstream and DIY.
Check out their debut album Best Of The Hard Drive and every song they love below. 
Sexual (feat. Dyo)
"The flagship of the album haha. It was me, Dyo and Elina Stridh in the studio for a day. I got the track going while Dyo and Elina started writing lyrics in the studio sofa. I had been listening to Marvin Gaye's "Sexual Healing" all weekend and so I was kind of stuck on that topic. At the end of our session I came up with the chorus lyric "I'm feeling sexual so we should be sexual" and then it was done. We had no idea it was gonna blow up the way it did."   
Old School Love (feat. SHY Nodi)
"A friend of mine showed me this song a while back. It was SHY Nodi singing but with a very different production and different chords. So I asked if I could get the acapella and mess around with it cause I really loved the vocal. I heard in my head how I wanted it to sound and started off with the drum machine loop that you hear in the intro, and then I just built everything around Nodi's vocal performance."
Lifestyle (feat. Husky)
"Pretty much the same story as Old School Love. A good friend of mine, Ida, showed me the song and I reached out to the writers and asked if I could get the acapella and mess around with it. I really love Husky's tone and expression and the lyrics are fun and all that. Mad song."
Friend – Demo
"Funny story. Me, Eyelar and this guy called Siba wrote this song in London a couple of years ago. It ended up on the hard drive just laying around. And then we kind of re-discovered it in the process of finishing the album. We were like "how the fuck did we forget about this one?" I reached out to Siba cause he had all the files and it turns out that his computer had crashed and all the files were gone. No backup haha. So we basically had an old mp3 bounce of the song to work with. The demo. And that's the version we released."
How Did I Find You (feat. Miriam Bryant)
"This song is actually about me and Miriam. We have known each other since high school and have always been close friends. I've been writing with her and producing all her songs since day one. When you listen to How Did I Find You, you probably think it's a classic love song but it's actually about being a part of a beautiful friendship. It's a very special song to me."
Une Lettre (feat. Ellen Birath)
"I did the track with some friends a while back. It was just laying around for ages and lots of people were trying to write toplines for it but no one was able to nail it. Then Leo said he had this friend from France who was super cool and artistic. Her name was Ellen Birath and she had written this amazing poem about her ex-boyfriend and recorded it on her phone. We all loved the poem and the way she read it. So instead of trying to write melodies for it, we just put the phone recording straight on top of the track. Nailed it."
Sand & Lead (feat. Brolin)
"A couple of years ago I went to this songwriting camp at the ABBA Museum in Stockholm to work for a week. One of the days I worked with the UK-based Brolin and we wrote a song together. It was a pretty shitty song but we clicked as human beings and decided to stay in touch. Sometime later I sent him the track for Sand & Lead and he wrote the lyrics and sent them back to me. I loved the vibe and finished it. Still one of my favourite songs ever."
Gunilla (feat. Leo Leoson)
"Leo came to the studio one day and was psyched about this idea that he had just come up with. He had been reading in some newspaper about this young guy who was dating a much older woman. Like really old. Like 98 or something. And he wanted to use this as a concept for a new song and I obviously said: "yeah let's do it". It's actually pretty beautiful when you know the back story and listen to the lyrics. The older woman is pushing her last years of life and the young guy is devastated because he's gonna lose the love of his life, you know. Sad."
Been A Long Time (feat. Lil INDO)
"Lil INDO sent me this video of him rapping. Like an audition video. He was explaining that NEIKED was "missing substance" and that we needed the "INDO vibe". I just laughed and thought he was crazy and awesome at the same time. So we flew him in from Indonesia to our studio in Stockholm and recorded his rap on this happy bass-driven track that I had on the hard drive. The result was Been A Long Time and we all love it. Lil INDO is now a part of the collective and will be joining us both in the studio and on tour."
Cowboy (feat. Thomas Strenström)
"This is the first NEIKED song. Incredible when I think about it. Thomas Stenström who sings on it is a good friend of mine and I still remember telling him that we were gonna start a new project that was gonna be based on creative freedom and not thinking too much about every aspect of a song and instead just writing whatever came out of our minds. Thomas liked the idea a lot and we wrote Cowboy. Funny it's the last song on the album."
Connect with NEIKED:  Instagram | Twitter | Facebook | Soundcloud