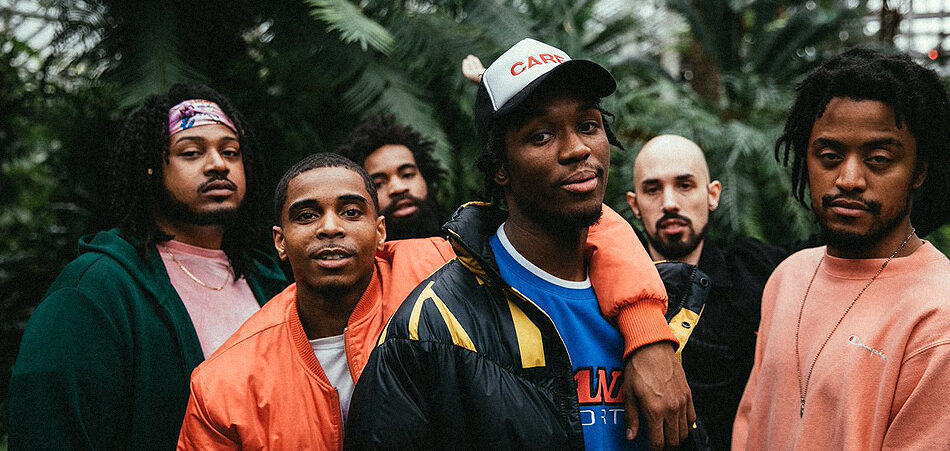 The westside Chicago group Pivot Gang debuts with You Can't Sit With Us. The squad has been releasing singles over the past few months, and the full 13-song album dropped Friday morning including singles "Jason Statham, Pt. 2," "Bad Boys," and "Studio Ground Rules."
The cover art pays homage to the late Pivot Gang co-founder John Walt who was killed in 2017. He's pictured in a painted portrait hung up in the background wall. Other notable Pivot Gang members included are Saba, Joseph Chilliams, MFnMelo, DaeDae, Daoud, Frsh Waters, and Squeak. About every bit of the album's production was seemingly created by Daedae, Squeak, and Daoud. They have been brewing up this album for some time now.
Saba's home 👀 new Pivot Gang otw!! pic.twitter.com/kLoib1jgGj

— PIVOT GANG (@PIVOTGANG) March 19, 2019
They brought along a few of fellow Chicago artists to collaborate including Smino, Benjamin Earl Turner, and Mick Jenkins.