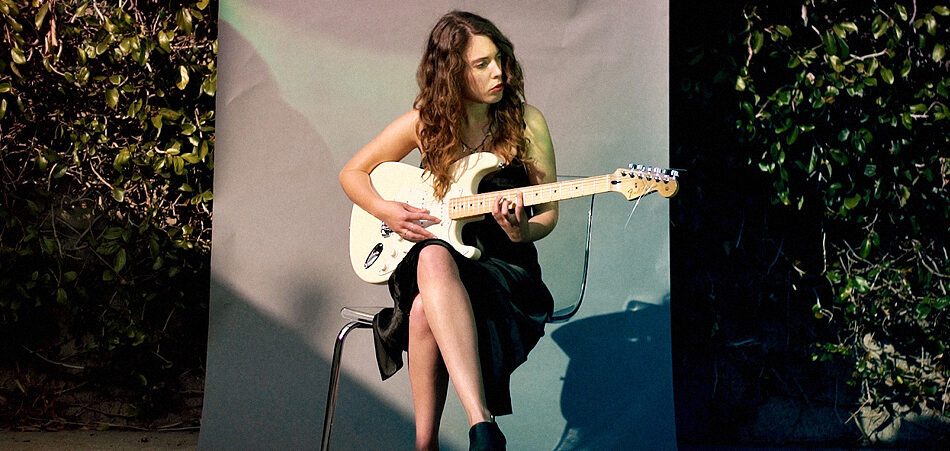 While we're entranced in a world of fast-paced and bite-sized content, rising indie artist Alycia Lang is determined to slow it down and lull us to the sounds of her richly textured and calming compositions. Bringing that West Coast easiness and effortless charm to our ears today is the newest single off her forthcoming EP, "The Only One". 
Looking fresh-faced but sounding like a seasoned veteran, Lang is truly the embodiment of the proverbial breath of fresh air. Rather than write a song that hides behind an overbearing production, she opted to challenge herself to write one that could convey a message by using empty space and repetition. Of course, there is nothing empty about "The Only One". It's a slow-burning ballad with a lush courtship between the steady guitar plucks and dreamy vocals. Beautifully written, Lang describes it as "a look at the dual nature of wanting to be 'the only one'...it can mean you feel special, but on the flip side, you also run the risk of feeling pretty alone." 
As a classically trained musician, one of Lang's first runs at a musical career was contributing vocals, keys, and guitar in the bands Waterstrider and Trails and Ways. Following the dissolution of her musical partnerships and personal relationship, she temporarily moved back home to Northern California, just as the infamous fires made their rampage across the area. The experience quickly gave Lang perspective on what was truly important in life, inspiring her to write her debut EP, Makeshift. Exuding vulnerability and instrumental prowess, Alycia Lang is not just another singer- she's the soft, plush pillow that we want to come home to and lay our heads on every night. 
Connect with Alycia Lang: Website|Twitter|Facebook|Instagram|Soundcloud|Spotify