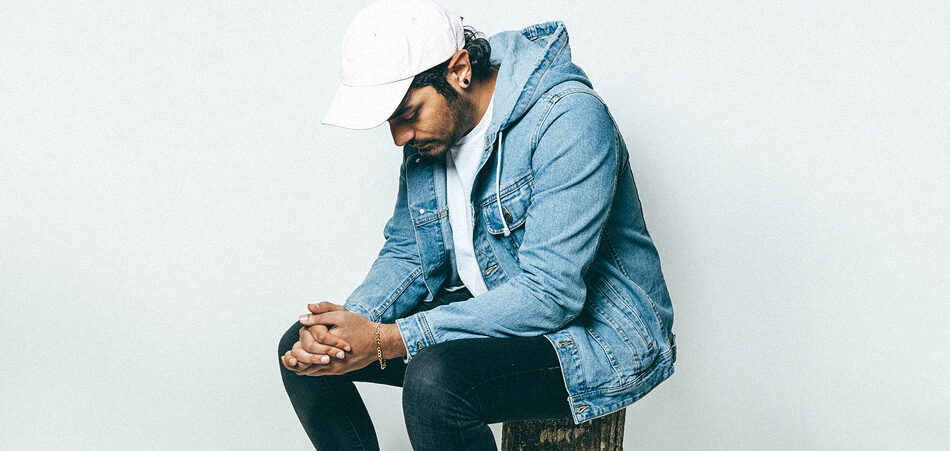 Indie electro artist Jai Wolf releases an all-instrumental single entitled "This song Reminds Me Of You". Showcasing rising electric guitars building to pulsating beats and captivating synths, the track's elevated sound draws you deeper in with each note.
"This Song Reminds Me Of You" is based on the personal journey from a past tour. "I started this song at an airport at 5 am. I was about to head out on a bus tour and felt really excited, so I wanted the song to capture that exact feeling. I usually never write at this tempo, so it was fun to try something new. It's definitely the most upbeat song on the album," shares Sajeeb Saha, aka Jai Wolf.
Earlier this year he announced his debut album, The Cure To Loneliness. "In my heart, this album is me," Saha explains, "from the sounds to the lyrics, it's everything that I've always wanted to do".
 The Cure To Loneliness is a complete evolution from his start as a bedroom remixer to future bass DJ to dream pop artist and crafter of rich, vivid musical worlds. Reminiscent of M83 and Phoenix it features happy-sad evocative melodies which has captured the support of fans around the world.
Jai Wolf started his North American tour on April 10, with six of the shows, including a sold out night at The Shrine Expo Hall in Los Angeles. See more tour dates below.   
TOUR DATES:
4/17 - South Burlington, VT - Higher Ground Ballroom
4/18 - Montreal, QC - Theatre Fairmount
4/19 - Toronto, ON - Phoenix Concert Theatre
4/20 - Detroit, MI - Majestic Theatre
4/21 - Grand Rapids, MI - The Intersection
4/23 - Columbus, OH - The Bluestone
4/24 - Indianapolis, IN - The Vogue
4/25 - Madison, WI - Majestic Theatre
4/26 - Chicago, IL - Concord Music Hall  (SOLD OUT)
4/27 - Minneapolis, MN - The Loft at Skyway Theatre
5/1 - Kansas City, MO - The Truman
5/2 - Denver, CO - Ogden Theatre  (SOLD OUT)
5/3 - Denver, CO - Ogden Theatre  (SOLD OUT)
5/4 - Salt Lake City, UT - The Depot
5/5 - Boise, ID - Knitting Factory Concert House
5/6 - Missoula, MT - The Wilma
5/8 - Vancouver, BC - VENUE
5/9 - Seattle, WA - Showbox SoDo  (SOLD OUT)
5/10 - Portland, OR - Roseland Theatre
5/11 - Eugene, OR - McDonald Theatre
5/14 - San Luis Obispo, CA - Fremont Theatre
5/15 - Sacramento, CA - Ace of Spades
5/16 - Santa Cruz, CA - The Catalyst
5/17 - San Francisco, CA - Warfield  (SOLD OUT)
5/18 - San Francisco, CA - Warfield
5/30 - Phoenix, AZ - Van Buren
5/31 - Los Angeles, CA - Shrine Expo Hall
6/1 - Los Angeles, CA - Shrine Expo Hall  (SOLD OUT)
Connect with Jai Wolf : Facebook | Twitter | Instagram